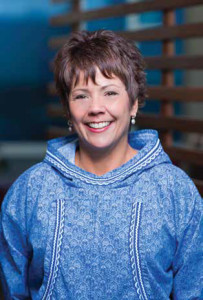 When opportunity knocks, CIRI answers.
In 2016, CIRI subsidiary North Wind Group was presented the opportunity to purchase Portage Inc., an Idaho-based engineering and environmental remediation services company. For the past two decades, North Wind has been in direct competition with Portage: both companies commenced operations in the late 1990s, have their headquarters in Idaho Falls near the Department of Energy's (DOE) Idaho National Laboratory and compete for environmental remediation contracts with the DOE, the U.S. military and the Environmental Protection Agency.
As reported in last month's newsletter, after much consideration, in-depth analysis and due diligence, on Jan. 20, CIRI acquired Portage. The acquisition aligns with CIRI's strategic plan and will contribute to the momentum and growth of North Wind, expanding it to a group of companies that employs more than 1,100 highly-skilled professionals in 35 states and three countries.
CIRI is proud of the work, safety record and reputation of North Wind as it disposes of radioactive and other wastes, protecting people and making our environment safer. The Portage acquisition will result in one of the most robust small businesses in the industry, bringing with it important new contracts, business contacts and past-performance history.
On the real estate front, CIRI Land Development Company (CLDC) is moving forward with work at Makahu'ena Estates, a 13-acre oceanfront residential subdivision in Kauai, Hawaii. Work began in October 2016 and will continue through June 2017. The bulk of the work involves blasting and grading the site to make the lots buildable, which is occurring now through March 31. This schedule accommodates the breeding season of migratory shorebirds, a period during which no ground-disturbance construction may take place in close proximity to their underground nests.
An extensive site analysis took place prior to project commencement, and CLDC and its local consultants also performed outreach to inform community members of the work and address their concerns. The project garnered strong local support, and as construction proceeds, we will continue to work with nearby property owners and community members.
CIRI has many other positive developments happening in our real estate sector, including progress on the Escondido North subdivision in San Antonio, which you can read more about in this issue. Ladera, a master-planned gated community in San Antonio, is attracting homebuyers drawn to the area's unique topography and numerous recreational opportunities. I invite you to find out more by visiting www.LaderaSanAntonio.com.
Weldin Construction, a CIRI company specializing in construction, environmental restoration and construction-management services, recently won contracts that include a fitness center addition at Fort Greely, near Fairbanks, Alaska (Weldin's largest single-project win since 2006), and a five-year construction project at Offutt Air Force Base near Omaha, Neb. Weldin is pleased to support the U.S. military, providing critical infrastructure support at defense bases throughout the country.
Using our company's broad range of expertise, CIRI has built a portfolio of assets and investments that include diverse business sectors that play to our strengths while reducing risk and providing a stable source of income. As we move into 2017, CIRI remains focused on a strong track record of delivering benefits and providing opportunities to shareholders and descendants.
Warm regards,
Sophie Minich