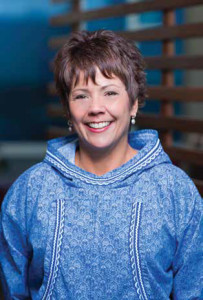 I hope you are enjoying the summer! CIRI kicked off the season with its Annual Meeting of Shareholders, which drew 300 shareholders and their family members to Southcentral Foundation's Nuka Learning and Wellness Center in Anchorage. A highlight of the meeting was hearing presentations from several of CIRI's nonprofit organizations, two of which – Southcentral Foundation (SCF) and The CIRI Foundation (TCF) – are celebrating their 35th anniversaries this year!
While CIRI's corporate focus is dedicated to profitable investments and business operations, the company is also committed to the "real economic and social needs of Natives," as stated in Congress's declaration of policy in the Alaska Native Claims Settlement Act, and as explicitly stated in CIRI's mission statement. CIRI accomplishes this through a family of nonprofit organizations that provides a variety of services to our shareholders and other Alaska Native and American Indian people in the Cook Inlet region.
SCF provides excellent, patient-focused health care to approximately 60,000 Alaska Native people. Since it was incorporated under CIRI's tribal authority in 1982, SCF has elevated the level of excellence in medical care delivered to Alaska Native and American Indian people. By contributing to the health and wellness of our people, it has made our community a better place.
The contributions made every day by the dedicated team of health care professionals at Southcentral Foundation have fulfilled the promise of the Alaska Native leaders who envisioned a health care system that would be owned and managed by Alaska Native people, and help us to be physically stronger, mentally sharper and spiritually restored.
With an initial $100,000 endowment from CIRI, TCF was created in 1982 to deliver educational scholarships to original CIRI shareholders and their direct lineal descendants. Over the last 35 years, TCF has awarded 15,000 scholarships totaling nearly $30 million. I invite you to learn more about TCF in this month's newsletter and by listening to episode 11 of the CIRIosity podcast, "TCF at 35."
This time last year, CIRI was honored when the Fireweed Business Center, CIRI's corporate headquarters in midtown Anchorage, was chosen as the location where then-U.S. Attorney General Loretta Lynch met with the Alaska Federation of Natives (AFN) and Alaska tribal leaders to address some of the most critical issues facing Alaska Native people. This June, the Fireweed Business Center was again selected as the location to host U.S. Secretary of the Interior Ryan Zinke, the AFN board of directors and the Alaska Congressional delegation as they discussed ways to grow the Alaska economy and optimize our state's natural resource potential.
When CIRI relocated its corporate headquarters to the Fireweed Business Center two years ago, the company occupied roughly 40 percent of the building. The challenge before us was to lease the remaining 60 percent as the building is, first and foremost, an investment aimed at delivering greater returns to shareholders.
When the CIRI Board of Directors approved the project's development, they recognized it would take time to lease the space to quality tenants. CIRI was pleased to welcome engineering company Stantec to the Fireweed Business Center in early 2016. Earlier this year Stantec expanded, and Umialik Insurance Company recently moved on to the fifth floor.
Sonosky, Chambers, Sachse, Endreson & Perry LLP (Sonosky Chambers), a law firm, will begin occupying a portion of the fourth floor next month, putting the Fireweed Business Center at 75 percent occupied. I look forward to the day CIRI announces that the Fireweed Business Center is 100 percent occupied! Meanwhile, CIRI's former headquarters at 2525 C Street continues to be a premier midtown Anchorage property and remains a strong asset in CIRI's real estate portfolio.
Warm regards,
Sophie Minich