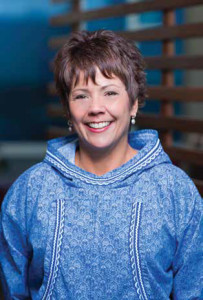 CIRI recognizes its duty to be a responsible steward of CIRI lands and resources, always striving to strike a balance between sustainability developing resources to improve opportunities for our shareholders and protecting the land for future generations. Part of CIRI's strategy in this regard is to invest in the latest technologies and finance mechanisms to harness the power of renewable energy, which creates jobs and generates profits for shareholders.
When the Fire Island Wind Project began delivering clean, renewable energy to Anchorage homes in the fall of 2012, it benefited virtually every Southcentral Alaskan by increasing competition and helping stabilize our region's long-term power costs. CIRI worked with more than 75 local, state, national and even international businesses to develop the project; in its first year of operation, Fire Island Wind supported more than 100 local project-development and construction jobs. As the region's first commercial-scale wind project, it brought a new industry into the fold, generating ongoing tax revenue for local government and creating ongoing jobs and revenue for CIRI and other regional businesses that support the local economy.
As CIRI celebrates the five-year anniversary of the Fire Island Wind Project, we are excited to see what the future holds. While it's disappointing that we could not reach agreement with the utilities on Phase 2 of the project, we look forward to continuing the discussions to bring low-cost, renewable energy to Alaska's Railbelt.
Meanwhile, CIRI's energy portfolio has grown substantially in recent years. Fire Island Wind demonstrated CIRI's ability to develop a successful project; today, we are recognized as not only a project developer, but as a company capable of providing the financial capital to invest alongside expert partners in the energy industry. In 2016, CIRI provided debt financing to an energy fund managed by Capital Dynamics to support the Briscoe Wind Project, a 20,000-acre, 150-megawatt utility-scale wind project in Briscoe County, Texas. This joins equity investments in five utility-scale wind projects under Capistrano Wind Partners, and a wind energy project in Washington State.
Whether investing in renewable energy projects or leasing CIRI lands for responsible oil and gas exploration in the Cook Inlet area, CIRI's investment strategy is targeted at fulfilling our company's mission – to promote the economic and social well-being of our shareholders for generations to come. As our region's first major independent power producer, we'll continue to explore other ways to produce energy with minimal impact on the land and our environment.
Warm regards,
Sophie Minich