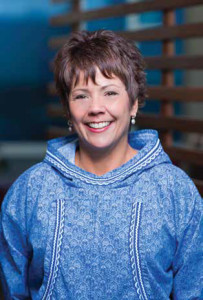 Each fall, I look forward to our Friendship Potlatches. Put on by CIRI and The CIRI Foundation, the Potlatches provide an opportunity to socialize, celebrate our shared Alaska Native heritage and memorialize those who have recently passed on. The traditions we share at our Potlatches are similar to those that have served our people for thousands of years – to celebrate life and help families and communities heal from their losses.
Our Friendship Potlatches have evolved over the years to reflect the realities of our time and the diverse heritage of CIRI shareholders, but the core values remain as relevant today as at any time in our history. The family and friends who have left us still play important roles in our lives, and they always will. By gathering together, we strengthen the identity and unity of our people and reaffirm the importance of family and cultural traditions.
CIRI takes its role as a cultural steward seriously. Not only is it our mission to enhance the economic self-sufficiency of our people, but we must also work to preserve and perpetuate our Alaska Native heritage. Potlatches are just one way we accomplish this.
One look around the state and it's easy to see the importance of Alaska Native corporations (ANCs) like CIRI to the regions they represent and the state as a whole. ANCs own some of the state's largest enterprises and are among the largest employers of Alaskans.
As you will read in this month's lead story, ANCs are a major driver of the Alaska economy. Congress enacted the Alaska Native Claims Settlement Act (ANCSA) 46 years ago to provide a means by which Alaska Native people could derive economic benefits from the resources around them. CIRI has done just that, with projects like Fire Island Wind leading to involvement in eight other energy investments. Through its ability to seize opportunities and forge alliances with strategic partners, CIRI delivers sustainable economic returns to its nearly 8,900 shareholders.
According to a 2016 economic report by the ANCSA Regional Association, not only has the ANC model worked well for Alaska Native people, it has also worked well for Alaska. ANCs are measured in terms of the real economic benefits they return to their shareholders and descendants – employment, dividends, scholarships and contributions to nonprofits that serve Alaska Native people. Unlike most for-profit corporations, ANCs dedicate a significant portion of their annual earnings to shareholders each year. When combined with the substantial long-term employment and professional development opportunities ANCs provide to shareholders, it's clear they are delivering upon the original intent of ANCSA – to return tangible benefits to our Alaska Native shareholders and descendants.
As we move into the holiday season, I would like to give thanks to you, our shareholders. Together, we have experienced great accomplishments and I look forward to strengthening the bonds that connect us all.
Warm regards,
Sophie Minich