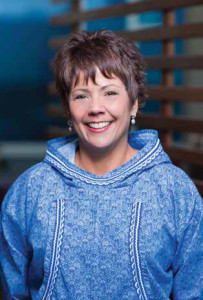 Hard work, wise investments and cultivating new talent – these are the keys to CIRI's trajectory of success. And as reported in the lead story, CIRI is closing in on $1 billion in gross assets. The company set out to substantially grow its assets so they can be put to work, earning the income that will contribute to stable and growing dividends for shareholders.
As dividends are a form of cash flow to the investor (our shareholders), they are an important reflection of the company's mission. They help shareholders meet their basic needs, make special purchases, advance in their lives and invest for their futures. And when spent on goods and services, they have a direct financial impact on our communities.
Dividends are but one indicator of CIRI's success. While CIRI's corporate focus is dedicated to profitable investments and business operations, the company is also committed to promoting the economic and social well-being and Alaska Native heritage of our shareholders. In addition to issuing quarterly dividends, CIRI accomplishes its mission through a family of nonprofit organizations that provides a variety of services to our shareholders, descendants and other Alaska Native and American Indian people in the Cook Inlet region, including educational scholarships, health care, housing assistance, employment training, substance abuse recovery, legal assistance and cultural enrichment programs. CIRI supports its family of nonprofit organizations through direct financial support, land conveyances and the ability to operate under CIRI's tribal authority.
My first president's message appeared in the January/February 2013 issue of the Raven's Circle. When I look at CIRI's journey over the last five years, I could not be more pleased and proud. Our many accomplishments include:
The Fire Island Wind Project, which in 2016 was lauded by General Electric Company as one of the top four wind energy projects in the country.
The 85-acre Tikahtnu Commons becoming Anchorage's largest retail and entertainment center.
Completion of the Fireweed Business Center, CIRI's corporate home in midtown Anchorage.
Achieving $1.3 billion in cumulative distributions to shareholders – more than the total value of the original ANCSA cash settlement to all Alaska Native regional and village corporations.
As always, our Board's strategic plan centers on building a stronger, more prosperous company. From energy development and environmental services to construction and real estate, CIRI's continued growth lies in its dozens of ventures in a variety of industries— opportunities made successful by the diligence and ingenuity of our people and partners.
As we look to the future, I am a firm believer that by having a clear-cut business strategy, attracting the best and brightest talent, taking calculated risks and adapting to change, good things will follow. While 2017 was a strong year for CIRI, our challenge is to continue that upward momentum. We can achieve this by identifying new opportunities and harnessing the strength CIRI has established both internally and with our expert partners.
Together, we have come a long way. I am continually impressed with the unparalleled pride CIRI shareholders have in their heritage and corporation. I am confident that, working together, we will overcome any obstacles, and CIRI will continue on the path of prosperity. CIRI celebrates its 46th anniversary this year, but in some respects, our journey is only beginning. I look forward to walking the path together.
Warm regards,
Sophie Minich