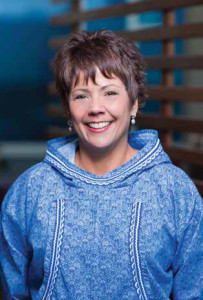 Thank you to all the CIRI shareholders who attended any of our recent Information Meetings, held April 21 in Kenai, Alaska, April 28 in Anchorage and May 12 in Puyallup, Wash. I was happy to see so many of you come out to learn about CIRI's business and to share your ideas for how to continue to make CIRI a successful company.
CIRI posted excellent results for the 2017 financial year – the company's strongest performance in a decade. The challenge before us is to maintain our momentum and grow in a way that continues to add value to shareholders' equity while exploring additional ways to benefit shareholders and descendants, such as the new CIRI C3 Experience and services available through our family of nonprofit organizations.
CIRI's financial performance is directly tied to its lands. When CIRI was granted land selections through the 1971 Alaska Native Claims Settlement Act (ANCSA), the acreage offered consisted primarily of mountainous, remote areas. CIRI's early leadership fought for and negotiated the historic Cook Inlet Land Exchange, passed by Congress in 1976, which profoundly affected CIRI's future success. The land exchange allowed CIRI to trade its ANCSA selections for undeveloped, resource-rich lands in the region with great potential, and to also bid on a variety of federal properties in other parts of the U.S.
CIRI's podcast, CIRIosity, takes listeners behind the scenes to hear the stories and voices of CIRI's history, businesses, shareholders and descendants. The first episode, "Our Land, Our Legacy," launched in August 2015, examines the contentious and complicated quest by CIRI to gain title to its fair land entitlements promised by ANCSA. It's an excellent place to start if you're interested in learning more about CIRI's land story.
Today, entrusted with some of the richest and most delicate lands in Alaska – 1.3 million acres of subsurface estate – CIRI prioritizes striking a balance between sustainably developing resources to improve opportunities for our shareholders and protecting the land for future generations. After all, the land, with its abundant resources, is the reason CIRI exists today.
Unfortunately, the so-called Yes for Salmon ballot initiative has the potential to shut down community and economic development opportunities on CIRI lands and throughout the state of Alaska. The Alaska Native people of the Cook Inlet region have spent generations in accord with the land – growing with it, harvesting plants and animals from it, and acting as its stewards. CIRI's Alaska Native shareholders – descendants of those who benefited from and protected the region for hundreds of years – understand implicitly the importance of acting as responsible custodians of our land and its resources.
Should the initiative become law through a vote of the people, it would threaten the interests of Alaska Native people by imposing unattainable protection standards on community and resource development projects.
In advance of the August and November elections, I invite you to learn more about the Yes for Salmon initiative, as well as the other initiatives and political candidates. According to information provided by Get out the Native Vote, it is estimated that Alaska Native people constitute 14 percent of the statewide adult population. If all Native people voted during a normal turnout year (in which 55 percent of non-Natives voted), approximately 25 percent of the electorate at the polls would be Native. One vote really can make all the difference!
I wish you all a wonderful spring and I look forward to seeing you at the Annual Meeting of Shareholders, to be held June 2 in Soldotna, Alaska.
Warm regards,
Sophie Minich