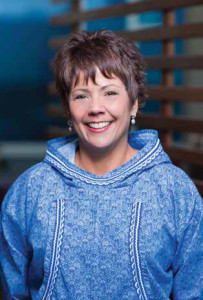 We had a great turnout for CIRI's 45th Annual Meeting of Shareholders, held June 2 in Soldotna, Alaska. And yes, you read that correctly – 2018 marked the 45th anniversary of our Annual Meeting! So much has changed since that first meeting, held in 1973 just two years after the passage of the Alaska Native Claims Settlement Act (ANCSA).
In 1973, the CIRI Board of Directors had filed a lawsuit against the U.S. Secretary of the Interior. Much of the land prescribed for CIRI's selection pursuant to ANCSA had already been given away to the State of Alaska under the state's entitlement, and CIRI was left with acres of mountainous and remote lands from which to make its selections. From 1973 through 1975, CIRI would wage its battle in the courts. Seeking to achieve a fair land settlement, CIRI also entered into negotiations with the U.S. Department of the Interior, the U.S. Congress and, eventually, the State of Alaska. In 1976, President Gerald Ford would sign legislation that laid out provisions for land selection between CIRI and the state and federal governments, under which CIRI would receive its full entitlement.
Annual Meetings give us the opportunity to reflect on the past, strategize our future, visit with old friends and meet new ones. I am grateful for the shareholders who took the time to participate in this year's Annual Meeting in person, particularly those who drove or flew many miles to attend.
Preliminary results of the election for CIRI Directors indicate the following shareholders will serve a three-year term ending in 2021: Congratulations to Douglas Fifer, Jeffrey Gonnason, Ted Kroto Sr., Michelle Lindersmith and Louis Nagy Jr. To all of the shareholders who voted their proxies and participated in the election – thank you. As shareholders, electing directors is the most important duty that we perform each year to help guide the direction of CIRI and ensure the long-term strength of our corporation. The support received for the candidates and the positive feedback from shareholders signals that CIRI is moving in the right direction – balancing a healthy dividend policy with the need to invest and grow the company and provide sustainable benefits for current and future shareholders.
When CIRI was created, it began with $36 million in cash and its land entitlements. Since that time, it has paid $1.3 billion to shareholders and recently achieved $1 billion in assets. From private equities to energy development, every investment and business opportunity CIRI pursues has one primary goal: to promote the economic well-being of our shareholders, now and into the future. 2017 was a year of action to take advantage of new opportunities, and it was one of CIRI's most profitable in a decade. The challenge ahead is to continue the upward momentum and grow in a way that continues to add value to shareholders' equity into the future. We can achieve this by identifying new opportunities and harnessing the strength CIRI has established both internally and with our expert partners. Our talented team of employees, the wisdom and guidance of our Board of Directors and the participation and support of our shareholders is how we get there.
Warm regards,
Sophie Minich