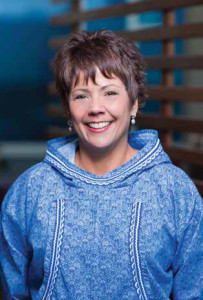 As we move into summer, I hope you're taking advantage of the long, sunny days and the bounty the season has to offer. Here in the Cook Inlet region of Southcentral Alaska, we are blessed to have an abundance of resources, often right outside our door.
Of course, these resources would not be available to us without the land on which they grow, swim, feed and thrive. And that land, with its abundant resources, is also the reason CIRI exists today.
With 1.3 million acres of subsurface estate, CIRI is one of the largest private land owners in Southcentral Alaska. Our lead story tackles a long-running issue that affects the health of our land and, by extension, its inhabitants – pre-contaminated lands conveyed to Alaska Native corporations under the Alaska Native Claims Settlement Act (ANCSA).
Signed into law in 1971, ANCSA settled Alaska Native aboriginal land claims in exchange for title to 44 million acres of land. The Act also directed the U.S. Bureau of Land Management (BLM) to convey the lands to Alaska Native regional and village corporations. When the conveyances began in the 1970s, the BLM was not required to disclose whether the lands were contaminated.
Since 2012, the Alaska Native Village Corporation Association has advocated for this issue, working to educate the state and federal governments and serving as a stakeholder in a BLM-facilitated group that exchanges information about the contaminated sites, provides missing information and discusses issues related to the inventory. It's an issue CIRI has been keeping a close eye on, as more than 100 contaminated sites lie within our region.
Entrusted with some of the richest and most delicate lands in Alaska, CIRI prioritizes striking a balance between sustainably developing resources to improve opportunities for our shareholders and protecting the land for future generations. CIRI has long supported the efforts of the Anchorage Waterways Council, Kenaitze Indian Tribe's Russian River fish raking program and the Tyonek Tribal Conservation District. Additionally, on the conservation front, to ensure Alaska Native youth remain connected with their land, culture and heritage, CIRI annually sponsors a Student Conservation Association (SCA) Youth Crew.
CIRI took its involvement one step further this year when it sponsored an SCA cleanup day in June, which saw CIRI and SCA employees working side by side with community volunteers to help restore the wetland habitat of an Anchorage park. CIRI is proud of our involvement with the SCA; our continued support helps strengthen Alaska Native youth, improve our communities and protect the environment.
Of course, delivering strong, consistent and sustainable returns to shareholders is CIRI's overarching goal, and projects that deliver economic benefits while preserving and respecting the land play a large role in our success in that regard. Thus, where it makes sense, the company leverages its ownership of subsurface oil, gas and mineral rights into environmentally responsible exploration and development projects on its lands, such as the lease agreement signed last month with Constantine Metal Resources to develop the mineral-rich Johnson Tract deposit, and the ongoing oil and gas leasing and exploration projects on the Kenai Peninsula and the west side of Cook Inlet.
Whether engaging in conservation or responsible development projects, CIRI is committed to improving the lives of our shareholders and others in our community. Every decision we make is guided by our reason for being: to provide economic, social and cultural benefits to current and future generations of shareholders.
Warm regards,
Sophie Minich