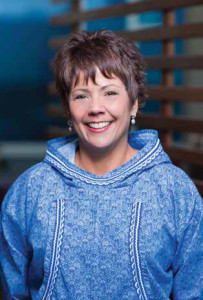 The U.S. midterm elections are upon us! On Tuesday, Nov. 6, we will elect the Representatives, Senators and, in many states, including Alaska, the governors to represent us. Voters are also being asked to elect members of their state legislatures, as well as other officers, such as state and county judges.
Midterm elections usually see a lower voter turnout than presidential elections, but they are just as important! In 2018, 35 of the 100 seats in the Senate are up for grabs, and voters will choose all 435 members of the House of Representatives. According to the U.S. Government, midterms determine which political party—Democratic or Republican—will control each chamber of Congress for the next two years. The party in control of either chamber is the party more likely to get its proposed legislation passed in that chamber. Proposed legislation must pass in both the House and the Senate for it to reach the president's desk for approval.
Your state or local election office is the best source of information on elections in your area. Many election office websites are updated periodically, so check back frequently for information about what seats are coming open, who the candidates are and when primary elections will take place. The website usvotefoundation.org is another source for election dates and deadlines.
According to Every Native Vote Counts, a nonpartisan initiative that advocates for Alaska Native/American Indian (AN/AI) voter registration, election protection, education and data collection, the Native vote has the potential to influence election results that could have a major impact on significant policy issues. While the Native population in the U.S. is relatively small—about 1.5% of the general population—in many states and districts, Native voters make up a sizable portion of eligible voters. In Alaska, AN/AI people compose 14 percent of the state's voting-age population. The Native vote could influence the outcome of many elections – as long as we register to vote, hold candidates accountable for their positions and turn out to vote on election day!
In addition to electing members of our state and federal governments, voters in 38 states will decide statewide ballot measures ranging from elections policy to increasing the minimum wage. In Alaska, Ballot Measure No. 1—commonly known as the Stand for Salmon initiative—would replace our current science-based fish habitat protections with new, unproven regulations that would impact virtually any type of project in Alaska. In August, the Alaska Supreme Court struck down sections of the initiative, calling the stricken sections an "unconstitutional appropriation."
Experts agree that salmon runs are declining due to ocean problems, which Ballot Measure No. 1 will do nothing to fix, and state fishery managers have stated publicly that they believe the rules in place today adequately protect salmon habitat. The measure is a misguided attempt to improve fish habitat, and it poses a threat to Alaska's communities, jobs and economy by adding complicated "red tape" that will impact private property owners and companies alike. It is so wide-reaching that revenues from responsible resource development on Alaska Native Claims Settlement Act lands could be adversely affected, which, in turn, would reduce the amount of 7(i) revenues paid to ANCSA regional corporations, a portion of which are divided between the corporations and the village corporations and at-large shareholders in their regions.
Ballot Measure No. 1 is opposed by a broad coalition of Alaska businesses, trade organizations, groups and Alaska Native corporations, including CIRI. According to Stand for Alaska – Vote No on 1, an opposition group formed with the goal of defeating the initiative and balancing economic development with strong environmental protections, should Ballot Measure 1 become law, it would challenge the rights of Alaska Native corporations to determine how they develop their land and resources. It would make the development of roads, wastewater treatment plants, dams, ports and other infrastructure more difficult or cost prohibitive, particularly in rural Alaska.
Voters will have a chance to decide whether the measure passes on Nov. 6. For more information, visit www.standforak.com.
Warm regards,
Sophie Minich