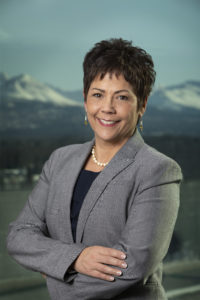 Parents everywhere are grappling with the question of whether it's safe to send their children back to school.
The American Academy of Pediatrics says that children learn best when physically present in the classroom. In addition to academics, children expand their social and emotional skills at school, have access to healthy meals and exercise, and receive mental-health support and other services that cannot be easily replicated online. The pandemic is especially hard on families who rely on school lunches, have children who require extra support, or lack access to the internet or health care.
The U.S. Centers for Disease Control and Prevention (CDC) has likewise stated the importance of reopening schools, and that aside from a child's home, no other setting has more influence on a child's health and well-being than his/her school.
Unfortunately, the American Academy of Pediatrics and the Children's Hospital Association recently reported 179,990 new child cases of COVID-19 between July 9 and Aug. 6, an increase of 90% over a four-week period.
Amid this spike, many schools will not return to full-time, in-person instruction. In the U.S., districts are increasingly splitting into three groups: those teaching online only; those that allow families to choose between in-person and at-home instruction; and those offering a hybrid approach, with students spending some days in classrooms and some days learning remotely.
In the Cook Inlet region:
The Anchorage School District began the year with online-only classes.
For students in the Kenai Peninsula Borough School District, central peninsula schools adopted a remote-learning model while schools in Homer opted for in-person instruction.
In the Matanuska-Susitna School Borough School District, elementary schools host classes five days a week and secondary-school students attend four days a week while their Friday classes are held virtually. Masks are required for students in grades 3-12.
While returning to school is important for the healthy development and well-being of children, re-opening must be done in a way that is safe for all students, educators and staff, and their families. Science, not politics, should drive decision-making on safely reopening schools.
While researchers race to develop a safe and effective vaccine against COVID-19, please remember that school vaccination rules are still in effect for the 2020-2021 school year, and all students should be up-to-date, in the process of receiving vaccines or have a valid exemption.
Every parent is struggling to do what's right for his or her family, and when it comes to sending our children back to school, there are no clear-cut answers. Living in the era of a pandemic is new to all of us, and we are now tasked not only with balancing parenting with work or other obligations, but also assuming new responsibility for our children's education. Local and state leaders are likewise forced to make difficult choices: open schools and potentially risk the health of students, educators and their families, or keep schools shuttered and possibly hinder the development of the community's children.
Whatever your situation – in-person classes, virtual/ at-home or a hybrid – the CDC has developed checklists intended to help parents, guardians and caregivers plan and prepare for the upcoming school year. The current guidelines can be found on the CDC's website.
Wishing all our readers and their families a safe and healthy fall.
Warm regards,
Sophie Minich