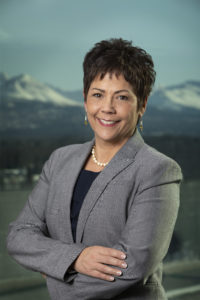 After one of the longest, coldest Alaska springs on record, summer is finally in full swing.
Our shareholders, descendants and those who have benefited from and protected the region for hundreds of years understand implicitly the importance of acting as responsible custodians of our land and its resources. The land defines our way of life and our ability to maintain ourselves as Indigenous people—culturally, economically and spiritually.
Entrusted with some of the richest and most delicate lands in Alaska, CIRI prioritizes striking a balance between sustainably developing resources to improve opportunities for our shareholders and their families and protecting the land for future generations. As you're out and about this summer, please keep the following in mind:
Update to CIRI Recreational Land Use Permitting Policy
CIRI recently announced changes to its recreational land use permitting policy. As a reminder:
Everyone who wishes to access CIRI land, including shareholders and descendants, must have a recreational land use permit. To apply for a permit, visit ciri.com.
Members of the general public who apply for recreational land use permits will now be charged an administrative fee. Fees do NOT apply to CIRI shareholders and descendants.
Trespass on CIRI Land
CIRI's Land and Resources department takes the management and protection of CIRI lands very seriously. In all, the department manages approximately 650,000 surface acres spread out across Alaska and largely concentrated in the road-accessible Kenai Peninsula and Matanuska Valley.
Like many rural properties, CIRI land is vulnerable to trespass. Trespass activities run the gamut, from recreational and vehicular trespass to timber harvesting and illegal camping. Land and Resources is working to develop a more robust and comprehensive trespass program that includes permanent signage, active local enforcement and geographic information system (GIS) tracking.
When it comes to mitigating trespass and protecting CIRI lands, we need your help! If you observe trespass activity, gather as much information as you safely can—including time and date of the suspected violation, identifying features of the suspect or vehicle, and location and description of the violation—and report back to CIRI by emailing [email protected] or calling (907) 274-8638 and asking for the Land and Resources department. (For your protection, do not attempt to confront trespassers.)
Preventing Wildfires
In a state that is warming twice as fast as the rest of the globe, scientists say that hot, dry summers will likely become the norm in Alaska. The CIRI Land and Resources team continually works to ensure that CIRI land is preserved and protected. During the summer fire season, emphasis is placed on cooperative management of fires that could threaten CIRI land.
Show your commitment to wildfire prevention by using caution and common sense when making fires, using grills or smokehouses, or setting off fireworks. And be prepared—know what to do before a wildfire strikes your area. For information on ways to make your home and community safer, visit firewise.org.
The Alaska Native people of the Cook Inlet Region have spent generations in accord with the land—growing with it, harvesting plants and animals from it, acting as its stewards. The land, with its abundant resources, is the reason CIRI exists today.
Good stewardship of our lands is essential to the company's future success. Thank you for doing your part to help us protect this most valuable resource.
Warm regards,
Sophie Minich