A Message from CIRI Director Ted Kroto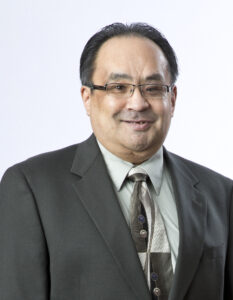 My name is Ted Kroto, and it has been my pleasure to serve on the CIRI Board of Directors since 2009. I am Athabascan and grew up in Tyonek, Alaska, one of seven villages in the CIRI region recognized under the Alaska Native Claims Settlement Act. My father, the late Adam Kroto, was the company's first Board chair after CIRI was incorporated in 1972. I like to think of my service as a Director as following in my father's footsteps.
I have served four terms on the CIRI Board and have seen many changes in the company during that time. CIRI's investment approach has evolved to a longer-term strategy that focuses on bringing in cash while adding value to the Company. Consequently, we have turned our attention to businesses that provide steady, year-round income and changed the nature of the core businesses in our investment strategy to those that can compete in today's world of changing technologies.
I will not be seeking re-election to the CIRI Board in 2021; I am looking forward to retirement and spending time with my children and grandchildren. However, as a CIRI shareholder, the company's continued success is of the utmost importance to me.
It is our Board's responsibility to stay abreast of the ever-changing business landscape and continue to look to areas and opportunities that fit our investment structure, which means having knowledgeable Directors who will continue to grow the company for the benefit shareholders.
While work experience and years of service often translate to effective Board service, so, too, can the fresh perspectives and ground-level experience of younger Board members. We look to the next generation to energize our Board and benefit the company with new ideas, emerging technologies and the increasingly important role of social networks.
We are always looking for shareholders who embrace the vision, mission and values of CIRI, can think for themselves and keep an open mind, and know how to utilize their strengths for the benefit of the greater good. If you are at all interested in service on the CIRI Board, I invite you to email [email protected].
Thank you again for putting your trust in me as a CIRI Director for the last 12 years. It has been an honor and a privilege to serve my fellow shareholders on the CIRI Board of Directors.