Get to Know your CIRI Board of Directors: Chair Doug Fifer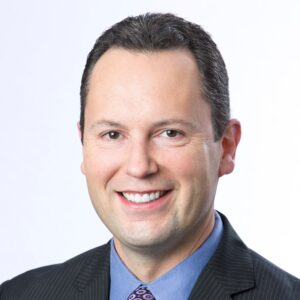 My name is Doug Fifer, and it has been my privilege to serve on the CIRI Board of Directors since 2006. I am Tlingit, born in Homer and raised primarily in Anchorage and Eagle River, Alaska. I recently retired from the Anchorage Police Department and was a small business owner from 2007 to 2019. I hold a bachelor's degree in occupational education from Wayland Baptist University and executive education program certificates from Stanford University and Harvard University.
I have been married to my wife, Kim, for more than 20 years. Together, we have four awesome children and one fantastic puppy. I currently split my time between Alaska and Arizona. After a lifetime in Alaska, I thought I'd grab a little sun from time to time!
I am 50 years old, and therefore one of the youngest original enrollees of CIRI. Original enrollment to the corporation closed in the 1970s, and the only way to become a Shareholder today is to receive stock through gifting from certain relatives who are existing CIRI Shareholders or through inheritance. Your Board is in the process of exploring additional options so that the next generation and beyond are fairly represented. Shareholders will ultimately decide our path moving forward, and the long-term best interests of CIRI depend on their involvement.
My mother was raised in Ketchikan during a time when being an Alaska Native person was not openly celebrated and participating in traditional customs was disparaged. As I became a young adult, I asked her about CIRI. She confessed she did not know a lot. I knew that she deserved better, so together we learned about CIRI, and that is where my journey to serving as a Director began. My mom is, and will always be, my greatest inspiration.
Outside of my work on the CIRI Board, I enjoy anything outdoors—camping, fishing and hiking top the list. I have traveled extensively and enjoy seeing other places, but in the end, I always want to come home. Alaska and our people are truly unique, and I count myself lucky to be here.
I also enjoy reading. A recent favorite book is "A More Beautiful Question: The Power of Inquiry to Spark Breakthrough Ideas" by Warren Berger, which highlights the importance of finding the "right" questions while challenging our traditional ways of asking them. I valued this book enough to share it with the entire CIRI Board (yes, even Directors get homework from time to time!).
CIRI celebrates its 50th anniversary this year. As we look ahead, the ultimate show of respect by future generations is to continue sharing the wisdom and traditions that have been passed down from our Elders. In turn, the current generation of CIRI Shareholders must find ways to bridge a growing generational divide. Your Board and management team will work diligently to make this happen. We can't do it alone, so we'll need our future Shareholders and leaders to take the initiative by learning about CIRI, becoming involved and sharing what's important to you.
I am incredibly proud of what CIRI has accomplished to date, but we have more to do. I believe the future will be transformational for CIRI, with the company maintaining its foothold in Alaska while expanding its reach across the nation and globe. Thank you for being part of this remarkable journey.