Get to Know Your CIRI Board of Directors: Director Gregory Craig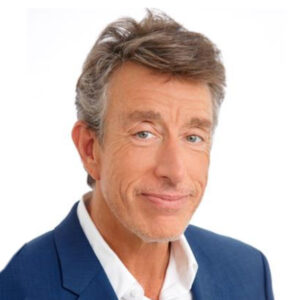 My name is Gregory Craig, and I am honored to serve my fellow Shareholders and Descendants on the CIRI Board of Directors. Thank you for your support in electing me as a new Director at the 2022 Annual Meeting.
I was born in Anchorage the same date CIRI was established—June 8—and earned my bachelor's degree from the University of Alaska Anchorage. While I was attending college, I worked for CIRI first as an intern and later as an assistant land management officer. CIRI was negotiating its land entitlements during that time, and it was exciting to be part of the land-selection process.
I am connected to CIRI through my mother, Patricia Craig (Inupiaq), from whom I inherited my shares. My mom was a wonderful influence on me and took great pride in being a CIRI Shareholder. She always told me that one day I would be an important part of helping CIRI grow.
Thanks to financial assistance from The CIRI Foundation, I earned my master's degree from the University of California Los Angeles (UCLA) and subsequently started a business, Cook Inlet Energy, which grew well and ultimately provided a great return for CIRI. I always hoped that someday I could help to guide CIRI as a member of the Board of Directors, so my recent election to the Board is very rewarding! I am excited to add value to an already excellent team and explore new avenues to benefit Shareholders both financially and culturally.
I currently serve as CEO of Star Energy Partners, an energy provider for commercial and residential customers that partners with green energy suppliers and utility companies. My experience in the energy sector allows me to bring to the CIRI Board deep expertise in minority business opportunities, emerging technologies, entrepreneurship, marketing and customer acquisition.
My daughter, Lola, is a busy college student who also captains her school's volleyball team. Outside of work and family, I enjoy golf, surfing, hiking, practicing guitar and rooting for my football team, the Tampa Bay Buccaneers! I also enjoy reading—my favorite is a series of action-adventure spy novels by author Daniel Silva—and volunteering. I currently serve on the boards of both Junior Achievement and the UCLA Anderson Price Center for Entrepreneurship & Innovation. Causes that help young people are nearest to my heart.
The Alaska Native values passed down from my mother include being grateful for what you have and the importance of family. If you have a loving family, good friends and good health, you are truly rich.
My advice for the next generation of CIRI Shareholders and Descendants is to not be afraid to take risks in order to do something meaningful. Give your very best in all you do, and don't forget to have some fun along the way! Consistent hard work combined with a great attitude will almost certainly guarantee success.