CIRI achieves 100% employee giving in 2019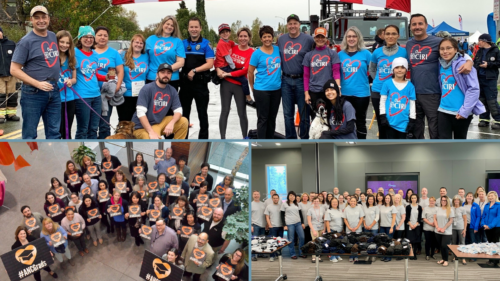 In early 2019, CIRI launched an ambitious goal: record 2,500 hours of employee charitable contributions by means of volunteered time, knowledge, resource-sharing and financial support, with 80% of employees participating.
"Our baseline goal was 1,500 hours and 50% participation, with 2,500 hours and 80% participation our reach-for-the-stars, pie-in-the-sky goal," said CIRI President and CEO Sophie Minich.
In late 2018 CIRI launched YourCause, an online tool to track volunteer and community-support hours. The platform allows the company to calendar volunteer events and employees to look for volunteer activities by searching pre-populated events. Employees also have the ability to create their own activities, track volunteer hours and record personal monetary donations.
By Dec. 31, 2019, CIRI employees had knocked the company goal out of the park by recording nearly 3,120 volunteer hours and achieving 100% employee participation. Additionally, 75% of employees participated in United Way of Anchorage's 2019 workplace giving campaign.
"When individuals at all levels of a company devote their time and talents to tackling issues in their community—be it hunger, homelessness, youth and education, or any number of other worthy causes—positive change occurs," Minich said. "I couldn't be prouder of our CIRI employees!"