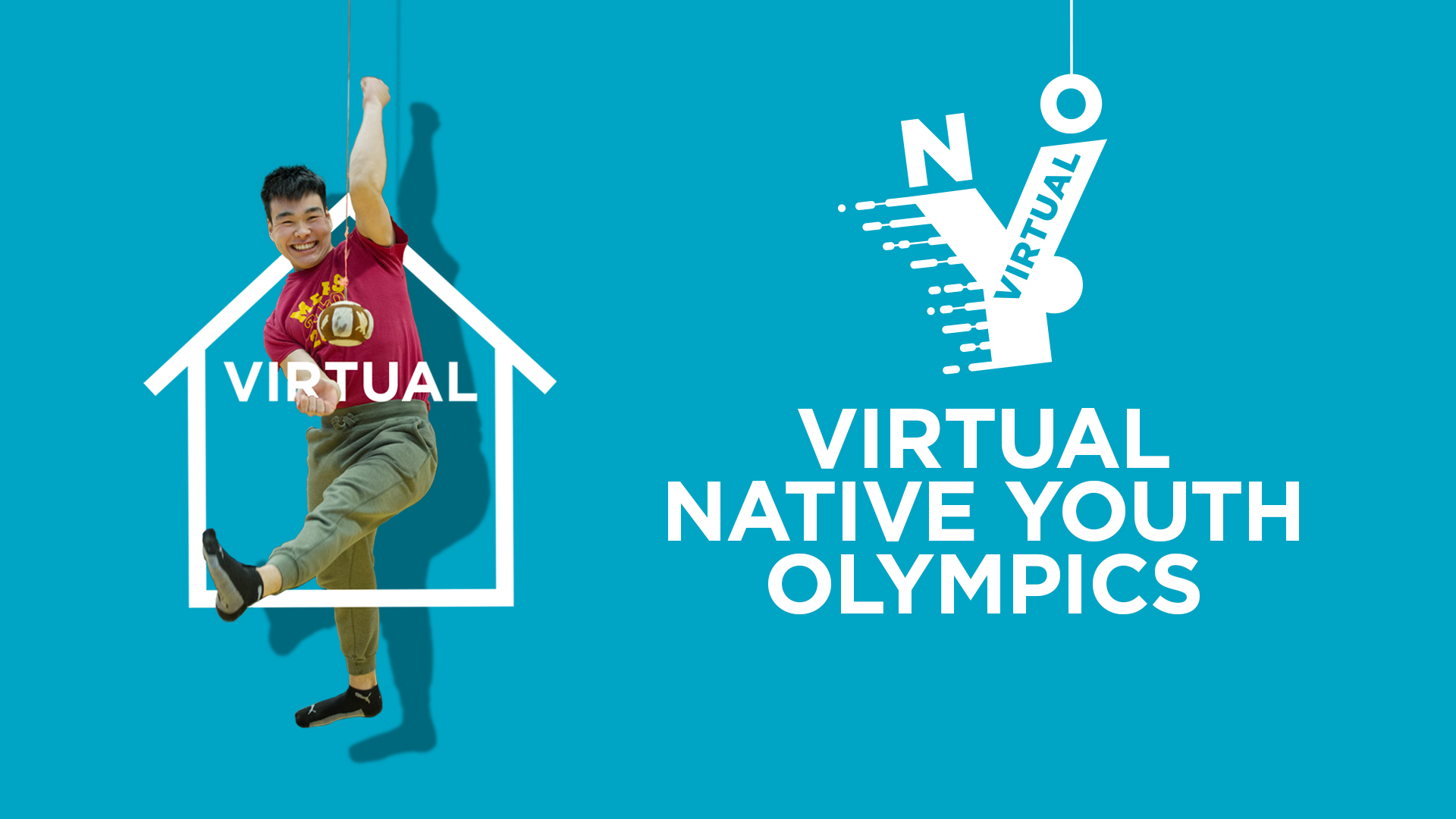 You can't stop NYO! For the second year in a row, the Native Youth Olympic (NYO) Games went virtual, when the ongoing COVID-19 pandemic made it clear that the safest decision possible would be to delay meeting in person for one more year.
Athletes, coaches, parents, families, volunteers and Cook Inlet Tribal (CITC) staff rallied to make this year's Senior NYO Games an online success. More than 280 athletes from across the state submitted videos of the events they competed in, from the Alaskan high kick to the wrist carry. NYO Head Official Nicole Johnson and NYO Coordinator Adele Villa hosted several Facebook Live events, including award ceremonies and live kick-off competitions.
For thousands of years and countless generations, survival for Alaska Native people depended on individual strength, skill and knowledge, and on the ability to work together toward common goals. Traditional athletic contests and games helped develop these and other skills critical to everyday life in the challenging Alaska environment.
Each year, students from across Alaska participate in NYO. The games are open to youth from all backgrounds, and they promote important values such as teamwork, leadership, respect and healthy lifestyles. Student athletes in grades 7-12 strive for their personal best while competing in traditional athletic contests.
CIRI is proud to be a longtime sponsor of NYO. This year, The CIRI Foundation was pleased to join at the Silver Medal ($10,000+) level. A list of 2021 NYO results can be viewed at citci.org.
Thank you to CITC's Jamey Bradbury for contributing to this article.