Wesley Bumsy Anaruk Jr. (aka Wesley Gilbert Anaruk Jr.), 51
Wesley Bumsy Anaruk Jr. passed away April 18 at the Alaska Native Medical Center in Anchorage. Mr. Anaruk was born Aug. 24, 1969, in Anchorage. He is survived by his mother, Mary Anaruk-Thomas; pops, Denny Thomas; siblings, Sabrina Tocktoo, Sammy and Christina Anaruk, Benny and Madie Anaruk, Amanda Anaruk and Alexis Anaruk; nieces and nephews, Jacqulyn, Paul, Evon, Sara, Thor, Travis and Rikki Tocktoo, MaryLou and Tarini Tosi, Samantha, Kristopher, Winter and James Anaruk, Yvonne Egoak, Romeo Egoak Blake, Tobi Anaruk, David Fetters Jr., Josiah Anaruk, Landon Locke and Addisyn Keck; and great-nieces and -nephews, Jaylen Tocktoo, Tariq Eluska, Urijah Eluska, Austin Amaktoolik, Alyssa Tocktoo, Jordan Tocktoo, Janelle Tocktoo and Cassius Tosi.
Ernest James Berestoff, 89
Ernest James Berestoff passed away July 1 at home in Spokane, Wash. Mr. Berestoff was born Dec. 21, 1931, in Seward, Alaska. A celebrated athlete, Berestoff, who was born hard of hearing, was inducted into the Washington School for the Deaf Alumni Association Hall of Fame for his athletic accomplishments in 2011. He enjoyed a career as a linotype operator and helped establish the Hearing Loss Center in Spokane, where he served on the board of directors. His family remembers him as someone whose heart was as big as the moon. Mr. Berestoff is survived by his sons, Scott D. Berestoff and Mark J. Berestoff.

Patricia A. Carroll, 79
Patricia A. Carroll passed away May 5 at the Fairbanks Pioneer Home in Fairbanks, Alaska. Ms. Carroll was born Aug. 12, 1941, in Fort Yukon, Alaska. She is survived by her children, Richard VanHatten, Bob and Michelle VanHatten, and Christina and Walter Williamson; grandchildren, Sarah Cox, Sam VanHatten, Nathan Peter, Daniel VanHatten, Brandon VanHatten, Kyle VanHatten and Kasandra Slatten; great-grandchildren, Zoe Wagner and Kaitlynn Cox; siblings, Marvin Carroll, Florence Carroll, Alice Burk, Dorothy Clark (Gary), Donald Carroll, Donna Carroll and Jerry Carroll; and many nephews, nieces and cousins.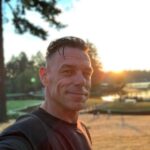 Anthony Wayne Cavalli, 50
Anthony Wayne Cavalli passed away June 28 in Black Diamond, Wash. Mr. Cavalli was born Jan 10, 1971, in San Jose, Calif. He is survived by his daughters, Brittney and Faith Cavalli; grandsons, Caden Moniz, and Joseph and Jaxson Cavalli-Johnson; and sister, Onika Tiedeman.
Bernard Alva DeAsis, 83
Bernard Alva DeAsis passed away Jan. 27 at Honor Health Deer Valley Medical Center in Glendale, Ariz. Mr. DeAsis was born Sept. 22, 1937, in Angoon, Alaska. He is survived by his wife, Patricia Ann Downing DeAsis; brothers, Milton, Royal and Timothy DeAsis; sisters, Verna Johnson and Alberta DeAsis Everson; children, Bernard, Bernadine, David, Patrick, Brian and Alan DeAsis, Teresa Farris Johnson and Timothy Farris; 16 grandchildren; 24 great-grandchildren; one great-great-grandchild; and many more family members.
Gary Arnold Engelstad, 69
Gary Arnold Engelstad passed away April 19 at home in Kenai, Alaska. Mr. Engelstad was born Oct. 28, 1951. He is survived by his sister, Roberta Engelstad Mueller Koppenberg; brothers, David Engelstad and Eddie Engelstad Jr.; nieces, Leah Shields and Nadia Rasberry; and nephews, Richard Mueller and Walter Burt.
John Bernard Johnson, 63
John Bernard Johnson passed away March 11 at Providence Alaska Medical Center in Anchorage. Mr. Johnson was born Nov. 24, 1957, in Anchorage. He is survived by his wife, Edna Johnson; daughters, Michele Hunter and Deanna Cleveland; and grandchildren, Hope and Cole Cleveland, and Kira and Aria Hunter.
Carrie Karels, 88
Carrie Karels passed away April 3 in Casa Grande, Ariz. Ms. Karels was born Aug. 8, 1932, in Eek, Alaska. She is survived by her children, Gloria Henderson, and John, Donald and Glenda Karels; sister, Edith Beebe; and many grandchildren.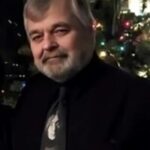 William "Bill" Kiernan, 65
William "Bill" Kiernan passed away April 8 in Wasilla, Alaska. Mr. Kiernan was born June 4, 1955, in Camden, N.Y. He owned his own business, American Towing Service, which started with one truck and eventually grew into a seven-truck operation. His family remembers him as a man who wore his heart on his sleeve and would help anyone in need. He is survived by his daughters, Angela Kiernan and Christine (Jake) Pfeiffer; stepdaughter, Sabrina Tomlinson; brothers, Ray Kiernan and Timothy Tomlinson; grandchildren, Dustin Kiernan, Katelin Shawback, Nathan Drury, Selana Quin, and Cory and Riley Pfeiffer; and many great-grandchildren.
Carol Ann Longrie, 69
Carol Ann Longrie passed away May 14 in Rockledge, Fla. Ms. Longrie was born March 31, 1952, in Seldovia, Alaska. She is survived by her husband, Ronald Longrie; children, Kaia Lee Matheny and Nathan James Wilcox; brother, Thomas C. Nelsen; and grandchildren, Elijah Douglas Smith, Pricilla Elaine Matheny and McKayla Grace Johnston.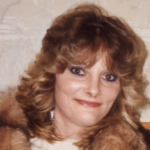 JoAnne Lynn Mignano, 60
JoAnne Lynn Mignano passed away May 17 at Alaska Regional Hospital in Anchorage. Ms. Mignano was born Feb. 23, 1961, in Anchorage. She is survived by her daughters, Maria (Dean) Crouch and Christie (Zack) Brumbaugh; grandson, Bodhi; sisters, Gloria (Gene) Sheehan and Carol Ritter; uncle, Robert (Virginia) Rude; and many nieces, nephews, cousins and dear lifelong friends.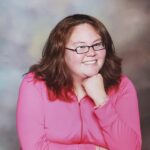 Lori Lynn Pushruk, 33
Lori Lynn Pushruk passed away May 6 in Anchorage. Ms. Pushruk was born Sept. 27, 1987, in Alaska. She is survived by her grandmother, Aleta Pushruk; mother, Deanna Pushruk; siblings, Curtis, Jodie and Preston Lundy; niece, Izabella Pushruk; and many aunts, uncles and cousins.
 Frank Standifer III, 66
Frank Standifer III passed away Feb. 6 at the Alaska Native Medical Center in Anchorage. Mr. Standifer was born Feb. 23, 1954, in Old Tyonek, Alaska. He is survived his wife, Susan Standifer; children, Frank Standifer IV, Randy Standifer Sr., and Les Leon and Brandy Christine Standifer; 11 grandchildren; and three great-grandchildren.
Condolences
Marie Ann Akers, 65
Arnold Willard Anderson, 74
James Clinton Baker, 73
Izair Ronald Chute, 75
Alex Coffee, 69
Carolyn Marie Cook, 71
Kenneth Earl Dieringer, 46
Ruth Lorraine Edelman, 84
Lois Kathleen Ernst, 83
Evelyn Frances Friemering, 64
Mary Ellen Gibson, 73
Michael Gene Johnson, 61
William J. Kochutin, 75
Roger Lee Lampley Jr., 52
Elekonida Lestenkof, 68
Glen Howard Lowney, 67
Gail K. Manley, 69
Hazel Harriet Nyberg, 67
Raymond Jackson Ozenna, 71
Irene Mary Padgett, 67
Rita A. Paul, 70
Lloyd Pedro, 55
Roberta E. Rutter, 79
Laura BV Stephens, 90
Douglas William Stroble, 25
Marlene Wycoff Swain, 71
Jason Thibodeau, 49
Sharon Ann Vernikos, 78
Ronald Stanley Vidal, 69
Glen Vincent Vreeland, 57
Raymond Leo Waterbury, 75
Jimmy Donald Waters Jr., 59
Mary Ellen Wright, 71
Bill Mirl Yates, 66