Ask any CIRI summer intern and they'll tell you – there was no way to anticipate what was to come. In addition to carrying out responsibilities in our respective departments (Corporate Communications, Land and Resources, Shareholder Relations, IT, Risk Management and Real Estate), we also attend various workshops where we meet interns from the other Alaska Native regional corporations.
"Where do you see yourself in 10 years?" a keynote speaker asked the interns at a recent workshop. I take a minute to think about the question by sipping more of my coffee. Where do I see myself in 10 years? Firstly, working in the entertainment field. Secondly, hopefully relaxing on a beach somewhere in Ibiza or driving top-down in a convertible along the West Coast with singer-songwriter Lana Del Rey.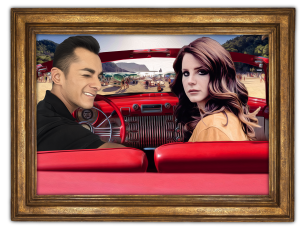 I look over to Ravynn Nothstine, who's interning in CIRI's Land and Resources department. She says she wants to be a geologist – but she wants to be in Ibiza too, so hopefully I'll run into her on the beach! Her duties this summer include scanning maps of CIRI owned land and visiting sites where CIRI has core stored (and by "core" I mean "thousands of rocks").
As we continue going around the room, we hear from fellow intern Brandi Wheelehan. "I see myself working for an Alaska Native corporation," she says. An internship with CIRI's Shareholder Relations and Human Resources departments should help give her a leg up.
Raymond Redmond is in his second year as an intern with CIRI Services Corporation. He would like to work in the construction field, which befits someone pursuing a bachelor's degree in construction Management at the University of Alaska Anchorage.
William Wheeles, an intern in CIRI's IT department, would like to continue working in the IT field, building on experience gained while attending Alaska's Institute of Technology. I have to give a shout-out to William for the time I had a problem with my computer and had no idea what to do – thanks, Will!
Last but not least is intern Josh Franklin, assigned to two CIRI departments: Risk Management and Real Estate. Bless his soul. He is currently a business administration major at Alaska Pacific University and plans to go into marketing and public relations.
As for me? Like I said, entertainment is my calling. And despite the cutthroat nature of the business, with hard work and a little luck, I'm ready to face the future head on (without any Botox injections, of course).
As our internships wrap up, we will appear in front of CIRI's executive team to discuss what we learned. I'm proposing a term to describe how some of us feel: "nervous-wrecks," defined as "apprehension around delivering our presentations without crashing and burning."
All jokes aside, I think we really are ready. Until next time…