Harnessing nature's power to energize communities
For centuries, our people have thrived in harmony with the forces of nature. Today, CIRI employs the latest technologies and finance strategies to harness the power of renewable energy in Alaska and the Lower 48. Our energy projects create jobs and economic activity while generating profits for shareholders and business partners.
---
Fire Island Wind
Wind power to energize Southcentral Alaska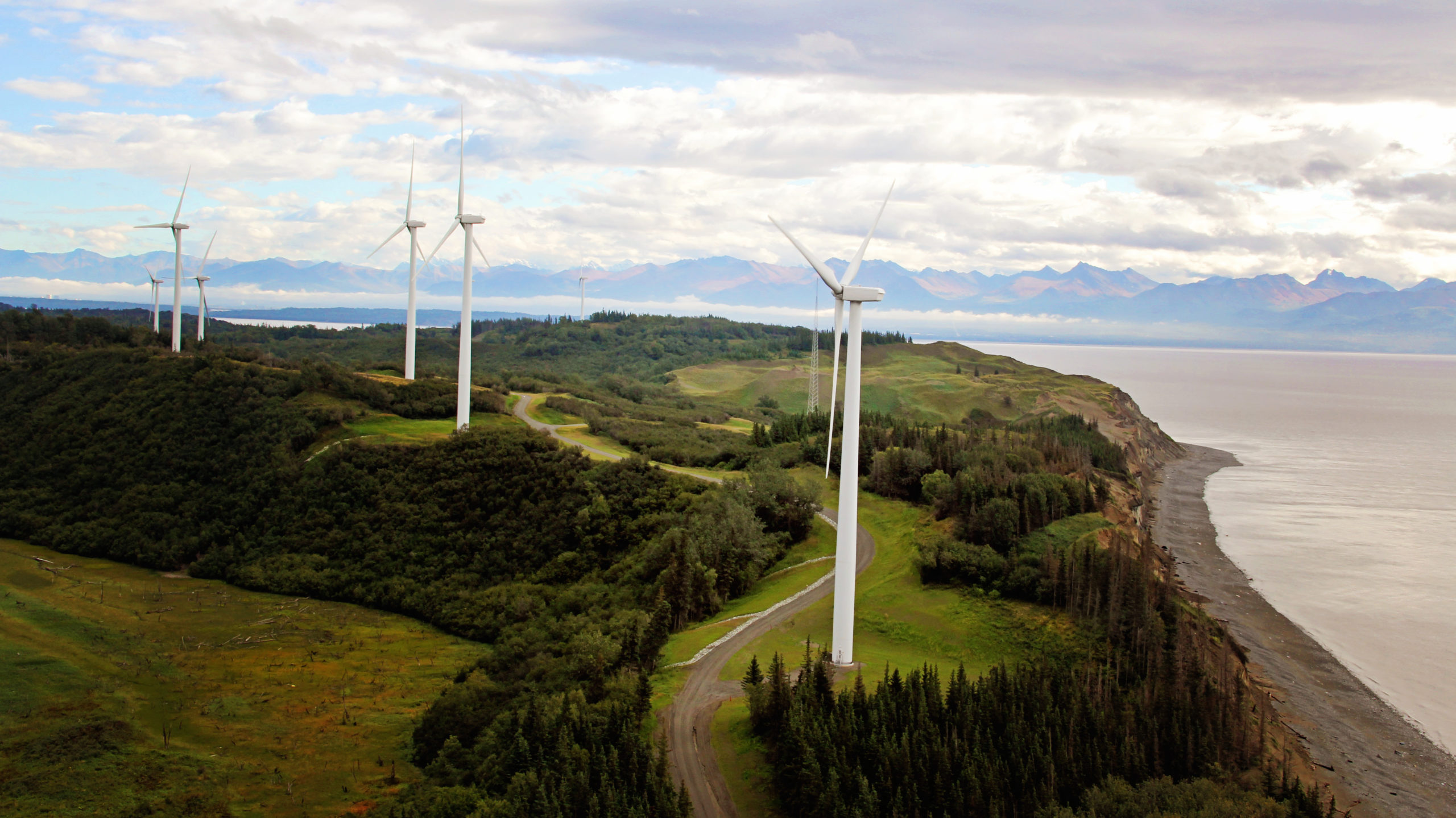 Located in Cook Inlet, approximately three miles offshore from Anchorage, Fire Island is home to CIRI's Fire Island Wind project, the first wind-powered energy initiative to supply electricity to Alaska's largest city.
Fire Island Wind is a testament to CIRI's ability to develop, manage and operate large-scale projects on time and on budget. Collaboration with nearly 100 local businesses during development and construction brought about an independent power producer that delivers electricity to 6,500 Alaskan homes and benefits shareholders, business partners and regional economies.
Visit fireislandwind.com to learn more.
Company Facts:
Developed and operated by Fire Island Wind, LLC, a wholly-owned CIRI subsidiary
Completed in 2012
11 wind turbines, with the potential to expand to 33
Generation capacity of 17.6 megawatts (expandable to 52.8 megawatts)
Eliminates up to 500 million cubic feet of natural gas consumption annually
Diversifies Southcentral Alaska's energy resources
Long-term power purchase agreement with local utility improves power price stability
Work has already started on phase II, with the intent to construct an additional 11 turbines.
---
Enviva Biomass
A leader in sustainable wood bioenergy
Through CIRI's private equity relationships, CIRI invested in Enviva Partners, LP (NYSE: EVA) and the partnership's sponsor, Enviva Holdings, LP. Based in the Southeastern United States, Enviva is the world's largest producer of wood pellets that are manufactured from sustainably sourced wood fiber, a renewable alternative to coal.
The world's leading authority on climate science, the Intergovernmental Panel on Climate Change (IPCC) explicitly recognizes bioenergy as a renewable energy source that is critical to our low-carbon future. The IPCC also concludes that sustainable forest management is critical to prevent forest conversion to non-forest uses. Enviva maintains independent forestry certifications to ensure industry-leading sustainability requirements are met. Enviva is certified to the Sustainable Forestry Initiative® (SFI®) Fiber Sourcing Standard as well as three separate "chain of custody" standards: the Forest Stewardship Council® (FSC®) Chain of Custody Standard requirements, the Programme for the Endorsement of Forest Certification (PEFC) Chain of Custody Standard requirements and the SFI Chain of Custody Standard requirements.
Company Facts:
Supplies customers primarily in Europe and Asia
Largest contracted order backlog in the industry ($21 billion over 14.5 years)
Growing market with increasing demand
Proprietary Track & Trace® program ensures responsible sourcing
---
Palouse Wind
Investing in wind power for the Pacific Northwest
As a tax equity investor in Palouse Wind, CIRI enjoys the certainty of consistent cash returns without exposing itself to the risks inherent in development, construction and operation.
Built on Naff Ridge between the town of Oaksdale and Route 195 in Washington, this wind energy project is ideally situated to harness the area's prevailing southwest wind.
Company Facts:
Operated by independent energy company First Wind

Production capacity of 105 megawatts

Power distributed throughout the Pacific Northwest grid

Palouse Wind can power 30,000 homes

Long-term power purchase agreement guarantees the sale of all energy produced for 30 years
---
Cook Inlet Natural Gas Storage
Improving reliability of natural gas supplies for Southcentral Alaska
CIRI holds a minority interest in Alaska Storage Holding LLC, a partnership that constructed and owns Cook Inlet Natural Gas Storage Alaska LLC (CINGSA). Located in Kenai, Alaska, CINGSA is the state's first underground gas storage facility.
CIRI's financial strength helps provide a critical service to residents and communities throughout the Cook Inlet region by substantially improving the reliability and delivery of natural gas supplies during the winter months.
Company Facts:
Underground storage capacity of 11 billion cubic feet of natural gas

Serves utilities throughout Southcentral Alaska

November 2012 marked the first distribution of natural gas from CINGSA
---
Middletown Energy Center
Providing Clean and Affordable Energy to the Midwestern United States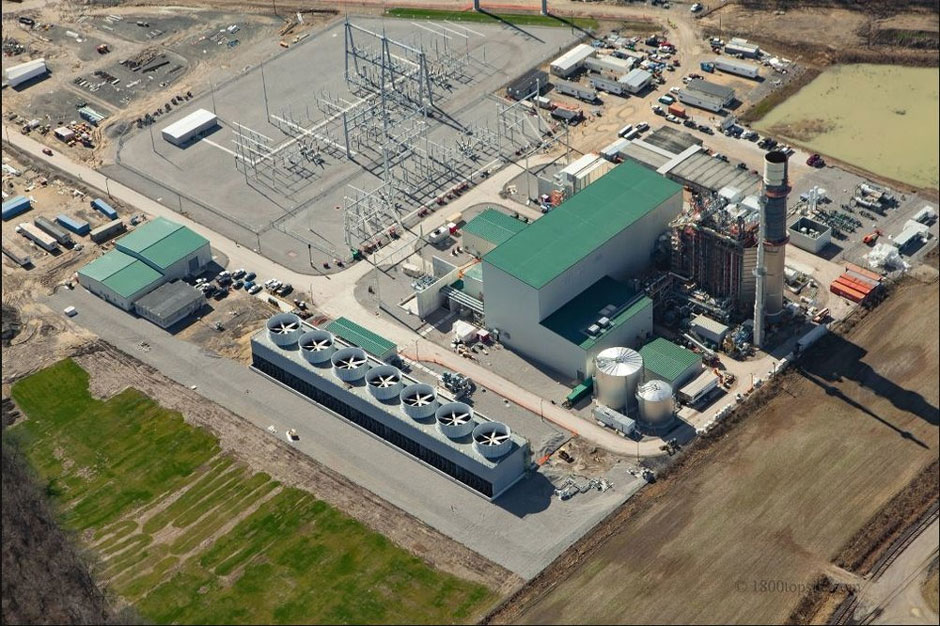 Located in Butler County, Ohio, the Middletown Energy Center (MEC) is a 478 megawatt natural-gas-fired electric generating facility. The $500 million power plant provides clean, reliable power to some 400,000 homes while serving as an economic development catalyst for the city and surrounding region.
CIRI's minority interest in MEC further diversifies the energy portfolio, helping to ensure reliable and consistent returns to shareholders. Opened in May 2018, MEC is one of the cleanest, most efficient natural gas power plants in the nation. Using advanced turbine technology in a combined-cycle configuration, MEC is capable of producing significantly more power from the same amount of fuel.
Company Facts:
A partnership between CIRI, Guggenheim, Axium, and Capital Dynamics

Production capacity of 478 megawatts

Member of the PJM regional transmission organization

Highly efficient 6,900 combined heat rate (Btu/kWh)