Adapted from the recipe by Lindsay Ostrom, pinchofyum.com.
As the author wrote about this recipe, "These are the best soft chocolate chip cookies. No chilling required; just ultra-thick, soft, classic chocolate chip cookies."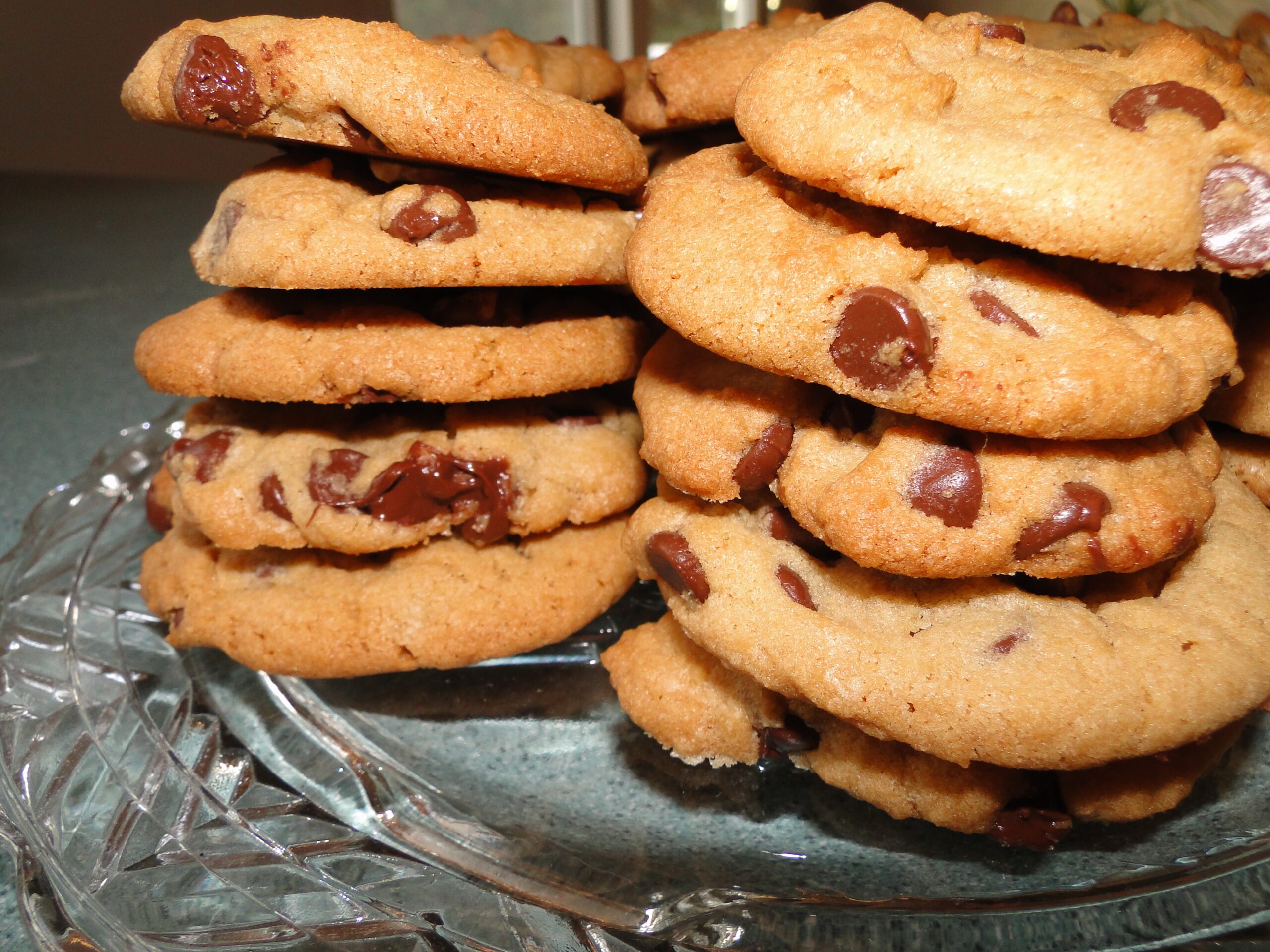 START TO FINISH: 20 minutes (10 minutes active)
SERVINGS: 12 cookies
INGREDIENTS:
1 stick salted butter (8 tablespoons)
½ cup white sugar
¼ cup packed brown sugar
1 teaspoon vanilla
1 egg
1½ cups all-purpose flour (more as needed)
½ teaspoon baking soda
¼ teaspoon salt
¾ cup semi-sweet chocolate chips
DIRECTIONS:
Preheat oven to 350 degrees. Microwave butter in 20-second intervals to just barely melt it. It shouldn't be hot, but it should be almost entirely in liquid form.
Using a stand mixer or electric beaters, beat the butter with the white and brown sugars until creamy. Add the vanilla and egg; beat on low speed until just incorporated, 10-15 seconds or so (if you beat the egg for too long, the cookies will be stiff).
Add the flour, baking soda and salt. Mix until crumbles form. Use your hands to press the crumbles together into a dough. It should form one large ball that is easy to handle. Add a bit more flour if the dough is too sticky. Add the chocolate chips and incorporate with your hands.
Roll the dough into 12 balls and place on a cookie sheet. Bake for 9-11 minutes until the cookies look puffy and dry and just barely golden. Do not overbake.
Let the cookies cool on the pan for 30 minutes. Store cookies in an airtight container or freeze up to three months.
The Raven's Circle would like to feature our readers' favorite recipes! To submit, visit ciri.com/recipe.