Each year, the Alaska Federation of Natives (AFN) awards honor Native and non-Native leaders in recognition of their dedicated efforts to serving the Native community. Congratulations to Katherine Gottlieb and Samuel Schimmel, both of whom were honored Oct. 17 at the virtual 2020 AFN Convention. Former CIRI employee Lisa Rieger was recognized as well.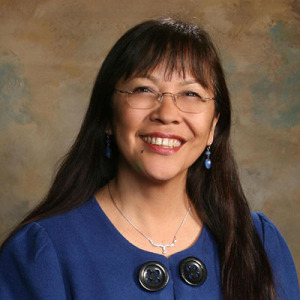 Recipient of the Citizen of the Year award, original CIRI enrollee Katherine Gottlieb (Alutiiq/Sugpiaq) recently resigned her position as president and CEO of Southcentral Foundation (SCF) after overseeing a period of massive growth and change, including the organization twice receiving the Malcolm Baldrige National Quality Award (2011 and 2017) for performance excellence and innovation.
During her 30 years with SCF, the organization grew more than 100-fold and transformed primary care services for Alaska Native/American Indian (AN/AI) people residing in Southcentral Alaska. In 2004, Gottlieb was the first Alaskan to receive a MacArthur Fellowship, known as a "genius grant." A celebrated leader of AN/AI health care and wellness, she serves on the faculty of Harvard Medical School as a part-time lecturer on global health and social medicine.
This year's Roger Lang Youth Leadership award was bestowed upon CIRI descendant Samuel Schimmel (Siberian Yup'ik and Kenaitze Indian) for his work studying how climate change impacts Arctic communities. Schimmel has served as an intern for Alaska's Congressional delegation in Washington, D.C., and as a youth panelist for the Western Region Generation Indigenous Youth Conference where he joined Alaska Senator Lisa Murkowski in signing a bill to create a commission for Alaska Native children.
For his efforts to improve the health, safety and wellbeing of Native youth, Schimmel was selected as one of five youth from across the country named to the Center for Native American Youth's 2017 class of Champions for Change and was appointed to the Center's youth advisory board. He was also CIRI's 2018 Youth Recognition Award recipient.

The Denali Award recognizes the contributions of a non-Native person who has demonstrated strong commitment, dedication and service to the Alaska Native community and to rural Alaska. This year's recipient is Lisa Rieger, who served as in-house counsel for CIRI from 2001 to 2005. Rieger currently serves as chief legal officer for Cook Inlet Tribal Council (CITC) where she engages in non-partisan research and study in the areas relevant to CITC's services and creating systemic change to improve outcomes for AN/AI people with federal and state agencies and legislative bodies.