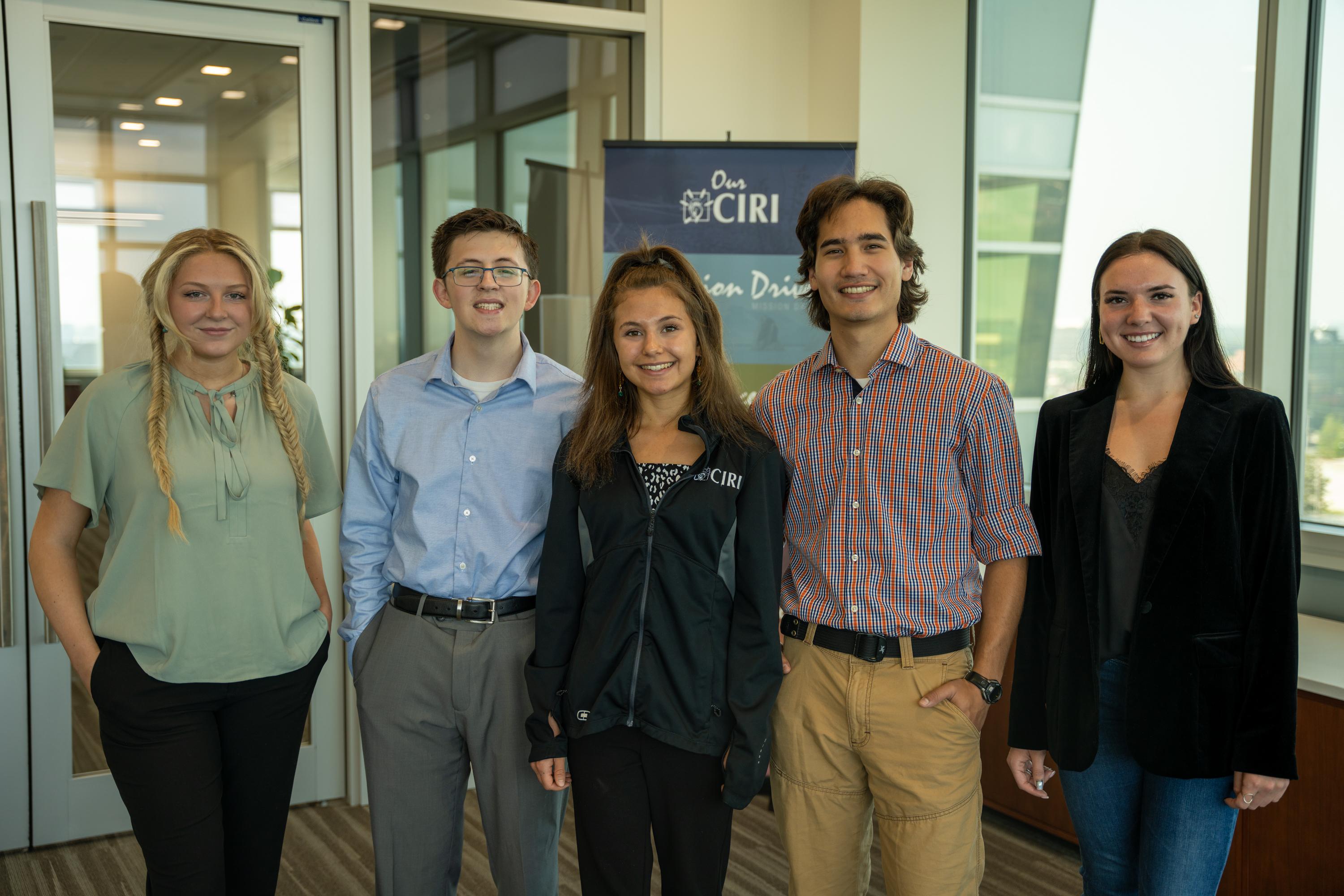 As part of our commitment to CIRI Shareholders' and Descendants' education and career advancement, in 2015 CIRI significantly expanded its summer internship program, placing six CIRI youth in positions with CIRI departments and subsidiaries.
Over the past seven years the program has flourished, with CIRI hosting or placing more than 40 summer interns with CIRI subsidiaries or Native-serving organizations.
When the COVID-19 pandemic arrived in the U.S. in early 2020, CIRI made the difficult decision to temporarily suspend its summer internship program. In 2021, CIRI hosted a modified program, with interns engaging in a combination of in-person and remote work.
This year, CIRI was pleased to host five full-time summer interns at the Fireweed Business Center, the company's corporate headquarters in Anchorage. CIRI's summer internship program creates opportunities for students and recent graduates to immerse themselves in Alaska Native culture, directly apply their education in a practical work setting, and gain insight into CIRI's culture and businesses.
"We love the youthful energy and innovative ideas our summer interns bring to the table!" said Darla Graham, associate director, CIRI Shareholder and Descendant Programs. "We are grateful to have a full slate of interns for the first time in two years, and utilizing their skills and knowledge for the betterment of our corporation. At the same time, our interns benefit from exposure to different career possibilities, mentorship opportunities, and personal and professional development."
Please join us in celebrating CIRI's 2022 summer interns!
Lauren Culhane
(Unungan/Aleut)
Attending: University of Colorado Boulder
Major: Media studies, minor in sociology
Expected graduation: 2023
CIRI department: Corporate Affairs
Savanah Encelewski
(Athabascan and Alutiiq/Sugpiaq)
Attending: Point Loma Nazarene University
Major: Finance
Expected graduation: 2024
CIRI department: Accounting and Finance
Parker Pickett
(Athabascan, Inupiaq and Siberian Yup'ik)
Attending: Dartmouth College
Major: Biology and environmental science
Expected graduation: 2023
CIRI department: Land and Energy
Paisley Protzman
(Inupiaq and Oneida)
Attending: University of Alaska Anchorage
Major: Marketing
Expected graduation: 2025
CIRI department: Shareholder Programs
Kyle VanHatten
(Athabascan)
Attending: Yale University
Major: Economics
Expected graduation: 2025
CIRI department: Information Technology