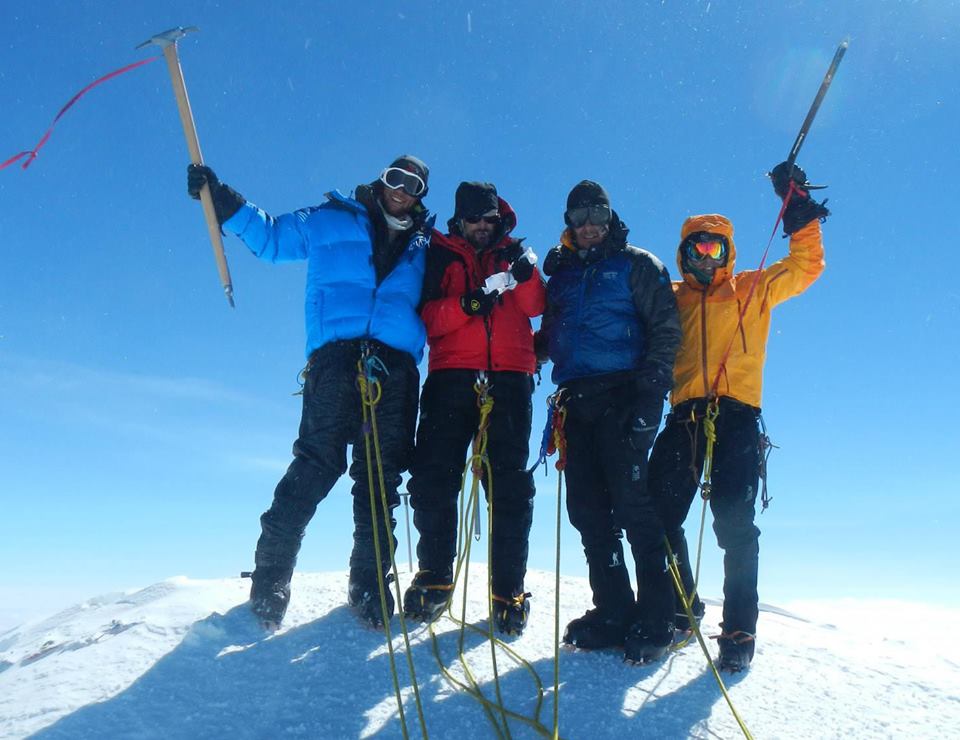 Congratulations to the 2013 Denali Centennial Climb Team for reaching the summit of Denali on June 28 and safely finalizing their descent on Wednesday, July 3.
The team included CIRI descendant Dana Wright who is a descendant of Walter Harper, the first person to summit Denali in 1913, and the son of CIRI shareholder and employee Johanna Harper. Mr. Wright followed his ancestor's steps in this centennial climb, summiting Denali one hundred years after Walter Harper.
The 2013 team also included Ken Karstens, Ray Schuenemann, Dan Hopkins, and Sam Alexander, all descendants of members of the first team to summit Denali. Accompanying the team were four Alaska Mountaineering School guides.
The May 2013 and June 2013 Raven's Circle newsletters featured further information about the project and are available online at
ciri.com
. You can also learn more about the Denali Centennial Climb at
www.denali2013.org
.