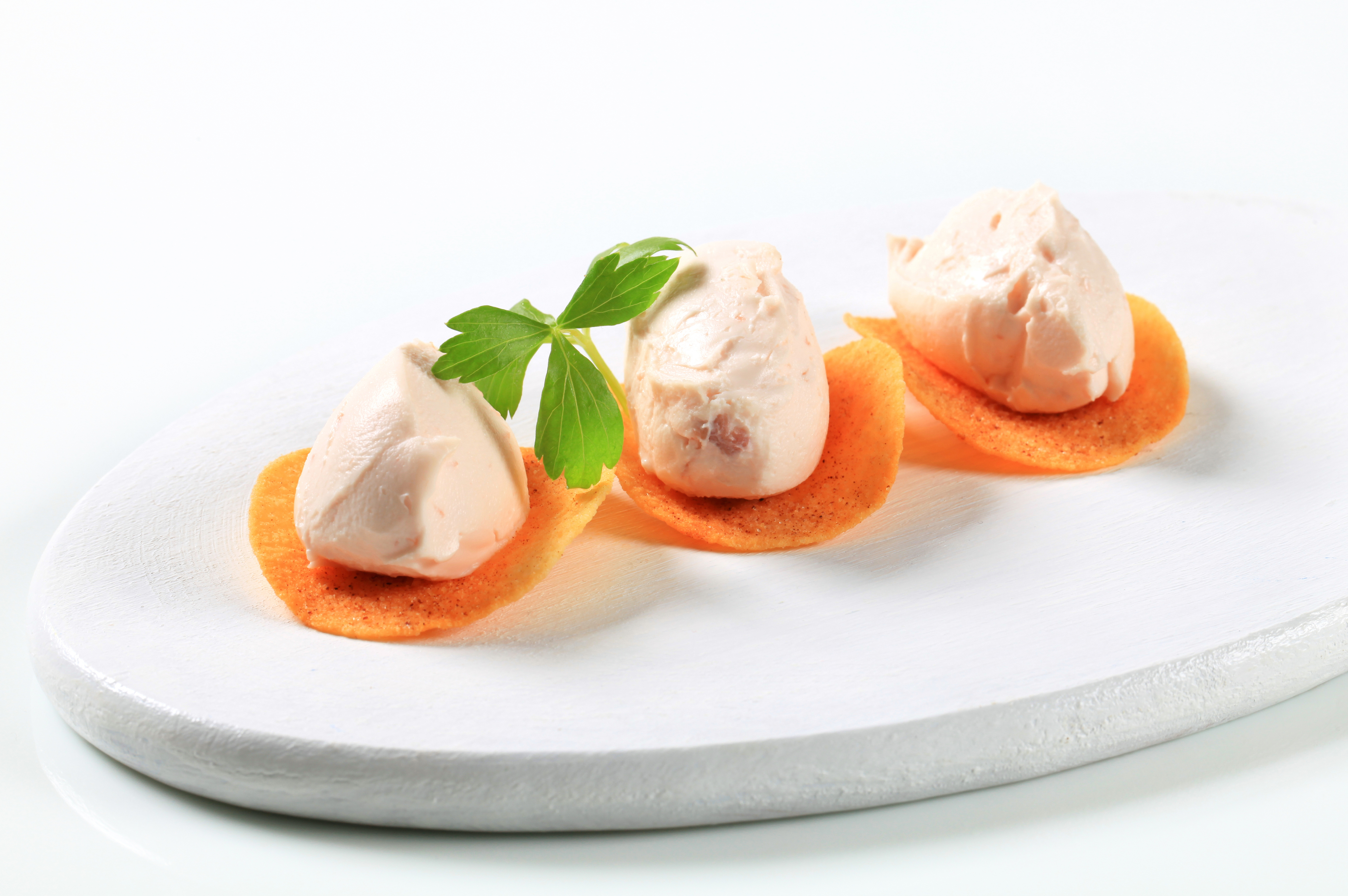 Adapted from the recipe by Elise Bauer, simplyrecipes.com
As the author wrote about this recipe, "An easy-to-make, delicious salmon mousse, not too rich and quite flavorful. Perfect for spreading on crackers and crudité dips."
START TO FINISH: 15 minutes, plus 6 hours chill time
SERVINGS: 12 as an appetizer
INGREDIENTS:
1 pound cooked or canned salmon
½ cup diced celery
½ cup diced green bell pepper
¼ cup chopped onion or 1 tablespoon dried, minced onion
3 tablespoons chopped fresh dill or 1 tablespoon dried dill
½ cup mayonnaise
½ cup plain unsweetened yogurt
1 8-ounce package of cream cheese
1 can concentrated tomato soup or 8 ounces pureed tomato sauce
Tabasco sauce to taste, or substitute your favorite hot sauce, chili powder or cayenne pepper
3 tablespoons lemon juice
¾ cup cold water
4 teaspoons (2 envelopes) unflavored, unsweetened gelatin
DIRECTIONS:
In a bowl, mix salmon, celery, bell pepper, onion, dill, mayonnaise, yogurt and lemon juice.
In a saucepan, melt the cream cheese. Add tomato soup or tomato sauce and continue cooking over low heat, stirring constantly, until the mixture is smooth and creamy. Add several dashes hot sauce. Pour the cream cheese and tomato mixture into the salmon mixture and mix thoroughly.
Pour the cold water into a small pot and stir in the gelatin. (Be sure to use cold water; gelatin needs this to disperse properly.) Slowly heat the water and gelatin just until the gelatin dissolves. Do not boil the gelatin or it will not set properly.
Add the dissolved gelatin to the salmon mixture and mix well.
Pour the mixture into a decorative mold or into serving bowls and refrigerate 6 hours, or until firm.