The rolling wheat fields of eastern Washington's Palouse region provide the backdrop for CIRI's latest investment in a major wind energy project. The Palouse Wind project began providing clean, renewable energy to customers in December.
The project was constructed and is operated by First Wind, an independent wind energy company based in Boston, Mass. CIRI partnered with First Wind through a tax efficient financing deal that is expected to benefit CIRI shareholders for decades to come.
"Given the impressive track record of First Wind as an experienced wind project developer, CIRI is excited about this new partnership," said Sophie Minich, president and CEO of CIRI. "Palouse Wind is a good fit for CIRI and complements our diverse and developing portfolio of energy assets."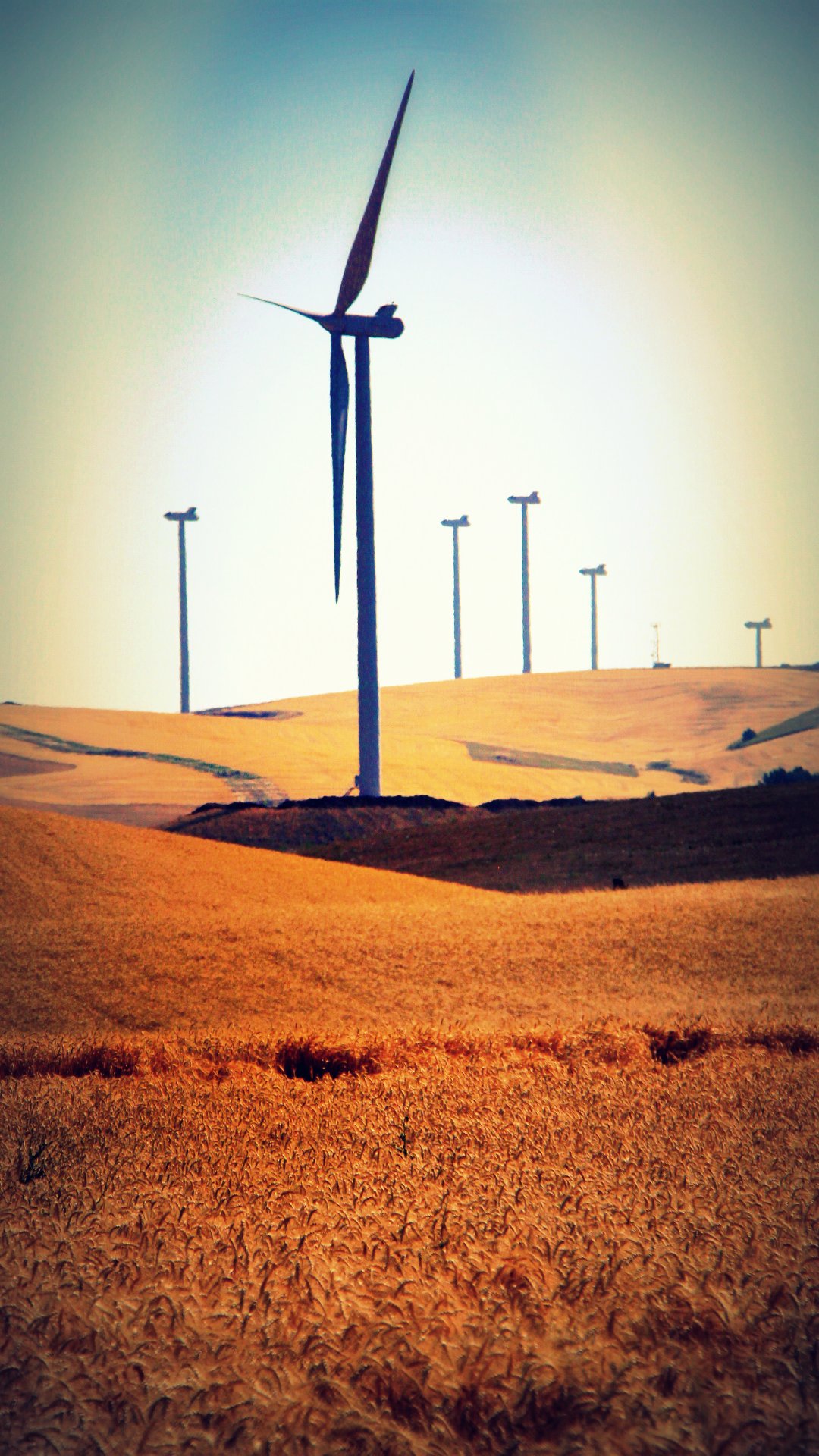 The 105-megawatt Palouse Wind project features 58 state-of-the-art turbines situated near the town of Oakesdale, Wash. The project has the capacity to produce enough clean and cost-competitive energy to power the equivalent of approximately 30,000 homes. By comparison, CIRI's recent Fire Island Wind project near Anchorage currently has 11 turbines with the ability to power 4,000 households.
First Wind launched the major construction phase of the project in May of last year. Roughly six months later, the turbines were in place and the project began delivering power. The energy produced will be purchased by Avista Corporation, a transmission and distribution company that serves a population of about 1.5 million people throughout the Pacific Northwest. Avista signed a 30-year agreement to buy all of the energy Palouse Wind produces.
"CIRI was attracted to this investment for a number of reasons," said Stig Colberg, chief financial officer for CIRI. "The project strengthens our energy portfolio and provides significant tax advantages for the corporation, while the 30-year power purchase agreement reduces our risk and ensures a stable income."
First Wind operates wind projects in the Northeast, the West and Hawaii with the capacity to generate up to 980-megawatts of power. Palouse Wind is the company's first project in the state of Washington. Meanwhile, CIRI operates Fire Island Wind and is a partner in Palouse Wind and Capistrano Wind Partners which acquire and operate large-scale wind energy projects nationwide.