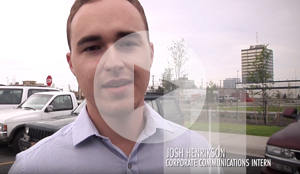 The deadline to apply to the 2021 CIRI Summer Internship Program is Friday, May 14!
CIRI's internship program for shareholders and descendants is intended to increase shareholder relevance and deepen engagement with the next generation entering the workforce. The program creates opportunities for students and recent graduates to directly apply their education in a practical work setting while gaining excellent experience and insight into CIRI's culture and businesses. CIRI Interns will be provided development and mentorship opportunities in a variety of career fields.
---
Eligibility Requirements
Must be a CIRI shareholder or descendant
GPA of 2.0 or above
Enrolled in a two- or four-year degree program OR;
Graduated from a two- or four-year degree program within the past year OR;
Enrolled in or recently graduated from a vocational program that is relevant to position applied.
---
Why pick an internship with CIRI?
Twelve-week paid internship from approximately June through August.
Build a network of professional contacts.
Prepare for the transition from student to working professional.
Exposure to careers you may not have previously considered.
Gain valuable experience for your resume.
---
How to Apply
Application period is open year round. Applications must be received by the second Friday of May to be considered for the current year's program.
Visit the Careers Page to apply.
Positions vary each year. Applicants must submit a resume and cover letter explaining why they are interested and how their education and career goals align with an area/department in which they hope to gain work experience.
For questions, please contact Darla Graham, senior manager, shareholder engagement, at 907-263-5562 or

[email protected]

.
---
Hear from our past interns!
2019
2018