---
Virtual Holiday Craft Bazaar (Nov. 12 – Dec. 31):

CIRI is excited to host its first ever Virtual Holiday Craft Bazaar in 2021! The event will be held online Friday, Nov. 12 to Friday, Dec. 31.
Shop online for gorgeous handmade one-of-a-kind Alaska Native arts and crafts as well as silent auction items to benefit Cook Inlet Tribal Council's Christmas Basket program.
Registered Artists
Artist Registration
CIRI Silent Auction (Nov. 12 – Dec. 13):
SHOP FOR A GOOD CAUSE!
Please join us in supporting the Cook Inlet Tribal Council Christmas Basket program! The program assists low-income families in our community through $25 gift cards to help provide food and gifts, as well as a holiday family celebration with games, crafts, cultural activities and refreshments.
All in-kind donations listed in this virtual silent auction will benefit the Christmas Basket program.
Silent Auction
---
Registered Artists for Virtual Bazaar: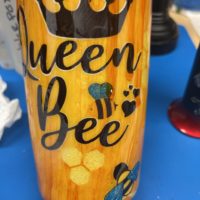 Arvetta (Denise) Sepulveda
Resin items and ornaments
Denise is of Aleut, Athabaskan and Cherokee descent. She is a resin artist who utilizes various mediums and materials to make stainless steel tumblers and snow globe tumblers. She also creates ornaments, keychains, badge reels and many other items. Some items may be personalized with names or color choices. Please email if interested.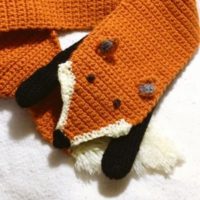 Carolyn Bickley
Toys, quilts, ornaments, other
Carolyn is of Iñupiaq descent and creates handmade items from jewelry to stuffed toys. She also creates beautiful handmade crochet fox scarves, rose pins and  candy canes ornaments. Custom orders welcome! Please visit her etsy shop or email if interested.
Danielle Larsen
Beadwork, dolls, painting/watercolor/drawing
(907) 240-8008
Danielle Larsen is a contemporary illustrator, graphic designer and painter. She is of Unangan Aleut, Koyukon Athabascan and Iñupiaq ancestry. She is best known for her colorful graphic large-scale paintings of jarred smoked salmon inspired by her father's fish processing. Please visit her instagram page or email if intersted.
Giselle Hatch
Apothecary items, wall artwork, other
(907) 280-7636
Giselle curates topical apothecary items as well as metaphysical items. All topicals are made from organic ingredients and forged on her property and handmakes the metaphysical items. Please email if interested.
Jeanette Rowley
Handmade cold soaps
(907) 764-4240
Jeanette has been crafting cold prosessed artisan soaps since 2014. Exfoliants avaialbe are home grown dried rosemary, lavender, calendula and rosehips. No artificial colors, fragrances nor palm oil. Please visit her facebook page or email if interested.
Jennine Jordan
Beadwork
Jennine creates inpired Iñupiaq beadwork and print work. Please visit her esty shop or email if interested.
Juanita Pickering
Beadwork
Juanita is of Yupik descent and now resides in Yuma, AZ. She creates beautiful beadwork and other items, including earrings as well. Please email if interested.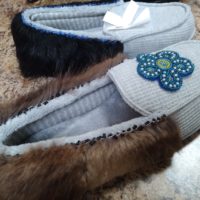 Kathy King
Beadwork, kuspuks, other
(907 570-6842
Kathy is Alaska Native and sells sealskin ulu earrings, kuspuks, beadwork and other items. Prices vary but starting prices are $5 for earrings, $25 for sealskin earrings and ulu sealskin earrings and $175 for beaded beaver slippers. Please message or text if interested.
Pam Wimbish
Homeopathic, beading, weaving, other
(425) 418-6992
Pam is Tsimshian Alaska Native, born and raised in Ketchikan, AK. Her and her family create beadwork, weaving and numerous arts and crafts learned from her mom and grandma. Shop a variety of homeopathic products using our tribe's folk medicine, devil's club. Please visit her etsy shop or emial if interested.
Rhonda Shelford-Jansen
Paintings, watercolor, drawings, wall artwork
CIRI shareholder Rhonda  is passionate about paininting. Her style is heavily influenced by her  Alaska Native heritage and maritime themes that are reminiscent of her family's long history in the Alaska commercial fishing industry. Her work can  be found in Stephan Fine Arts, The Alutiiq Museum and The Museum of the Aleutians. Please visit her facebook or instagram pages or email if interested.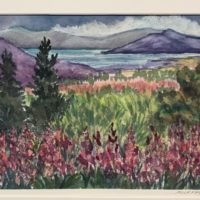 Robin Murphy
Watercolor painting, beach glass jewelry and commissions
(907) 632-5306
Robin is Alaska Native and has fond  childhood memories is picking up beach glass on the sands of the Bering Sea in Nome, Alaska, which is why her website is entitled, "Washed in from Nome". She finds beauty in the treasures found during her travels and enjoys painting and experiencing different cultures. Her oil painting and watercolors are memories of Alaska and other places she's been lucky enough to see. Please visit her website for other creative offerings. Commissions welcome!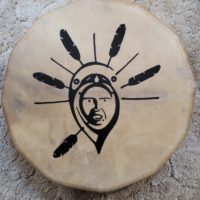 Sharon Byerly
Handmade drums and rattles
(360) 509-5139
Sharon is of Yup'ik descent and creates gorgeous painted drums and rattles. Her drums, and other items, are all made by hand. Please text her if interested. Ms. Byerly currently resides in Washington.
Sonita Cleveland
Dolls, mukluks, ornaments, other
(907) 556-2015
Sonita is from Quinhagak, Alaska and is of Yup'ik Eskimo descent. She creates infant mukluks, Eskimo Christmas ornaments, yo-yo's and keychains. She started sewing her grandmother's sealskin scraps 7 years ago. Please email if interested.