To increase participation in certain programs, CIRI holds periodic prize drawings from the names of those enrolled who meet certain criteria and have a current mailing address with CIRI. If CIRI has returned mail, a different winner will be selected. Visit the CIRI website or call (907) 263-5191 or (800) 764-2474 to learn more. The following shareholders have been selected as winners for the most recent CIRI drawings: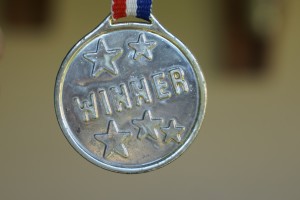 STOCK WILL PARTICIPATION PRIZES
$200 Monthly Stock Will Prize:
–October – Chad Michael Bouwens
–November – Kathleen Anne Dennis
–December – Kenneth Gordon Olson Jr.
Fourth quarter drawing for Apple iPad Air 2:
—Allan Ole Pickett
Must have a valid will on file that complies with CIRI's fractional share policy.
DIRECT DEPOSIT DRAWING
Fourth quarter drawing for $500:
–Steven Patrick Brown
The direct deposit instruction must be current with CIRI to win.
ENEWSLETTER DRAWING
Fourth quarter drawing for a Kindle Fire HD:
–Bernadine Louise Erickson
Must be enrolled in the eNewsletter program with a valid email address on file.
CONFIRMED, REGISTERED DESCENDANT DRAWING
Fourth quarter drawing for a Kindle Fire HD:
–Amber Johnson
Direct lineal descendants of CIRI shareholders who are not themselves shareholders, who have submitted legal documents substantiating descent and who have a valid email address on file.
QENEK ACCOUNT DRAWING
Fourth quarter drawing for an Echo Dot:
–David Lee Shassetz
Must have created a Qenek account or accessed an existing account during the preceding quarter.
QENEK ACCOUNT POP-UP DRAWING
Special drawing for a Pendleton blanket featuring the northern lights:
–Jared Jay Hoyt
Shareholders who created or logged into an existing Qenek account between Jan. 28 (the date 2018 IRS Form 1099 information was available in Qenek) and Feb. 8, 2019.