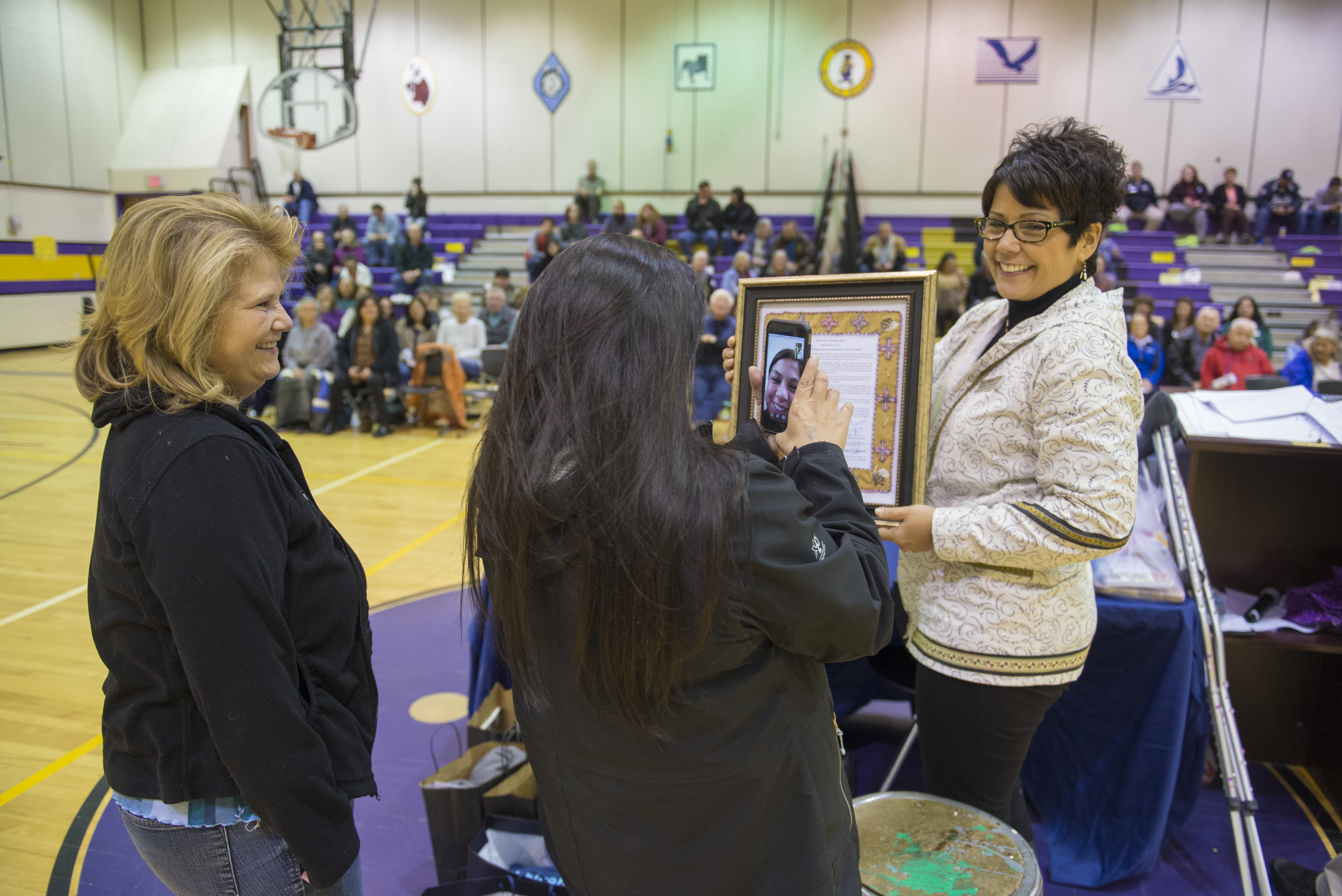 Nomination Deadline: June 4, 2018
CIRI is accepting nominations for the 2018 awards to be presented at the CIRI and The CIRI Foundation Friendship Potlatches this fall.
Since 1989, CIRI has annually bestowed the Shareholder of the Year Award on a shareholder who has demonstrated exemplary dedication to Alaska Native culture, heritage and communities.
CIRI introduced the Elder Shareholder of the Year Award in 2011 to recognize Elder shareholders who have demonstrated exemplary dedication to these same areas through a lifetime of contributions that have benefited Native
A third category of recognition is for CIRI youth who are already making strides toward becoming tomorrow's Alaska Native leaders. Introduced in 2013, the Youth Recognition Award recognizes CIRI shareholders and descendants who are 12 to 17 years of age for superior academic achievement, demonstrated leadership qualities, dedication to Alaska Native culture and heritage, outstanding contributions to community and family, and exceptional determination and stamina in overcoming significant life challenges.
Help us celebrate individuals for any or all three award categories by visiting ciri.com and submitting an online nomination form by 5 p.m. on Monday, June 4, 2018.