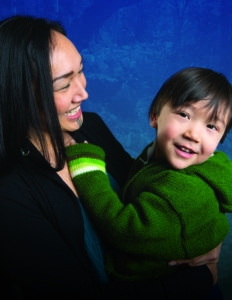 On Oct. 17, 2018, the CIRI Board of Directors approved an action to place a resolution before the CIRI shareholders at the 2019 Annual Meeting to authorize the CIRI Settlement Trust.
How Settlement Trusts Work
Though Alaska Native corporations (ANCs) have been permitted to establish settlement trusts since 1987, due to certain prohibitions posed by the Internal Revenue Service tax code, until recently, few ANCs had established settlement trusts to deliver broad-based benefits to their shareholders.
The Tax Cuts and Jobs Act (Tax Act) helped change all that. Signed into law in late 2017, the Tax Act made several significant changes to the IRS tax code, including a reduction in the tax rates applicable to ANCs. Essentially, ANCs may now place assets in a settlement trust on an effectively pre-tax basis.
The Tax Act allows CIRI to significantly reduce its income tax liability by making contributions to the CIRI Settlement Trust for the benefit of its shareholders and descendants. The resulting tax savings could help finance trust benefits, which can include shareholder distributions, including Elders' distributions, and other initiatives promoting the health, education and welfare of Trust beneficiaries.
The CIRI Board of Directors is recommending that shareholders vote YES on the CIRI Settlement Trust.
There are a number of benefits to the CIRI Settlement Trust, namely:
Tax advantages to shareholders: Distributions from the Trust to shareholders are not anticipated to be taxable to the beneficiaries and would not have to be reported on their individual tax returns.
Benefit to original Elders: The Board proposes to provide Elders' benefits after 2019 through the CIRI Settlement Trust, maintaining the current level of payments ($450 per quarter) and current eligibility requirements of the CIRI Elders' Settlement Trust.
Tax advantages to CIRI: The Settlement Trust will be taxed at a very favorable rate of 10% on ordinary income, such as interest income, and 0% on capital gains and dividends. By contrast, ANCs are normally taxed at a rate of 21%. This alone produces a significant tax savings on income earned by a settlement trust versus income earned by CIRI.
Once the company contributes cash or other assets to the CIRI Settlement Trust, they can only be used for the generation and distribution of benefits to the shareholders and/or beneficiaries of the Settlement Trust. The company cannot take any money out of the Settlement Trust for its own uses once contributions are made.
Your Vote Matters
For the CIRI Settlement Trust to be established, a majority (more than 50%) of shares present or represented by proxy at the 2019 Annual Meeting must vote "yes." There are three ways to vote:
eVote: Complete an electronic proxy (eProxy) using CIRI's web-based proxy system at https://vote. ciri.com.

It is fast and easy to submit an eProxy. If you vote online, there is no need to mail a paper proxy.
Individuals who submit an eProxy (for any candidate) by the proxy deadline will automatically be eligible to win one of three $1,000 eVote prizes!

Paper proxy: If you own voting shares, your proxy was mailed to you in early April, along with your CIRI Annual Report, Voter's Guide and Proxy Statement, and Supplemental Proxy Statement for the CIRI Settlement Trust. The proxy is the document on which your mailing address appears.
In person: Voting shareholders who attend the 2019 Annual Meeting of Shareholders have the option of casting their vote at the meeting. You must register by 11 a.m. PDT if you wish to vote in person.
If for any reason you need a replacement proxy, visit www.ciri.com or contact the CIRI Shareholder Relations department: (907) 263-5191 or toll free (800) 764-2474 and select option "0."
Proxy deadline: All proxies must be received by the Inspector of Election, c/o Sramek Hightower, or the CIRI Secretary, by 2 p.m. AKDT on Thursday, May 23, 2019. Proxies submitted via CIRI's web-based proxy system will be considered to have been received by the Inspector of Election at the date and time of successful electronic submission.
For more information about the CIRI Settlement Trust, visit www.ciri.com/settlement-trust.