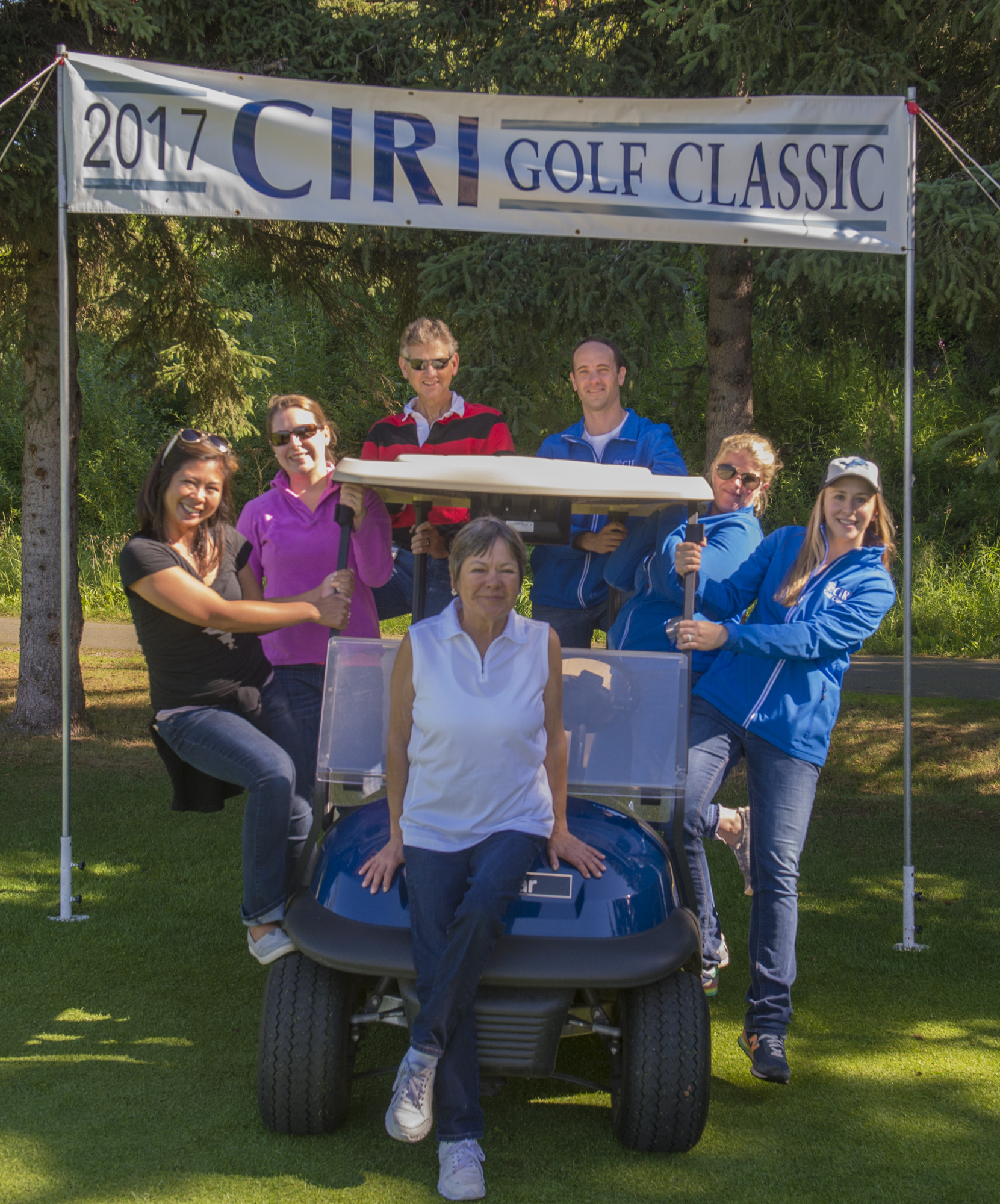 On a bright and sunny morning, 148 players turned out for CIRI's 34th Annual Golf Classic, held Friday, Aug. 4 at the Moose Run Golf Course in Anchorage.
Thanks to participants and generous corporate sponsors, the Golf Classic raised $151,000 for four youth and education organizations:
Alaska Wildlife Conservation Center's STEM program, which provides educators a novel way to attract youth to science and math topics.
Camp Fire Alaska's Inclusion Fund, which gives low-income youth access to both school-year programs and summer camps.
Koahnic Broadcast Corporation's "The RIVR," a youth-oriented online radio stream that will provide a forum for programming produced by Alaska Native youth.
The Children's Lunchbox at Bean's Café, a weekend food program for low-income students living in Anchorage.
CIRI would especially like to thank Platinum sponsor Weidner Apartment Homes and its Major sponsors: Alaska Airlines, Alaska Communications, Doyon Limited, GCI, North Wind, Northern Powerline Constructors, Pape-Dawson Engineers, Marsh & McLennan Agency, Southcentral Foundation and Stoel Rives.