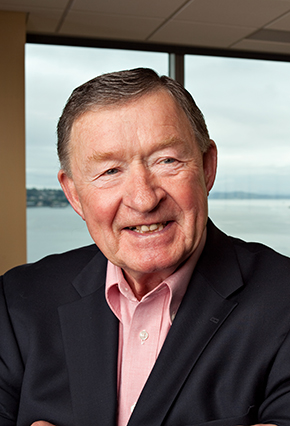 William J. "Bill" Van Ness Jr. passed away Nov. 21 in Port Townsend, Wash. He was 79.
From 1966 to 1977, Van Ness served as special counsel for Sen. Henry "Scoop" Jackson. In this role, he was instrumental in helping craft the legislation that would become the Alaska Native Claims Settlement Act (ANCSA) of 1971.
He established the law firm of Van Ness, Feldman, Curtis and Sutcliffe (now Van Ness Feldman LLP) in 1977. Since the day the firm opened its doors, it has served Alaska Native corporations, tribally-owned businesses and their enterprise partners.
Mr. Van Ness is survived by his wife, Patricia "Pat" O'Meara, and four children.