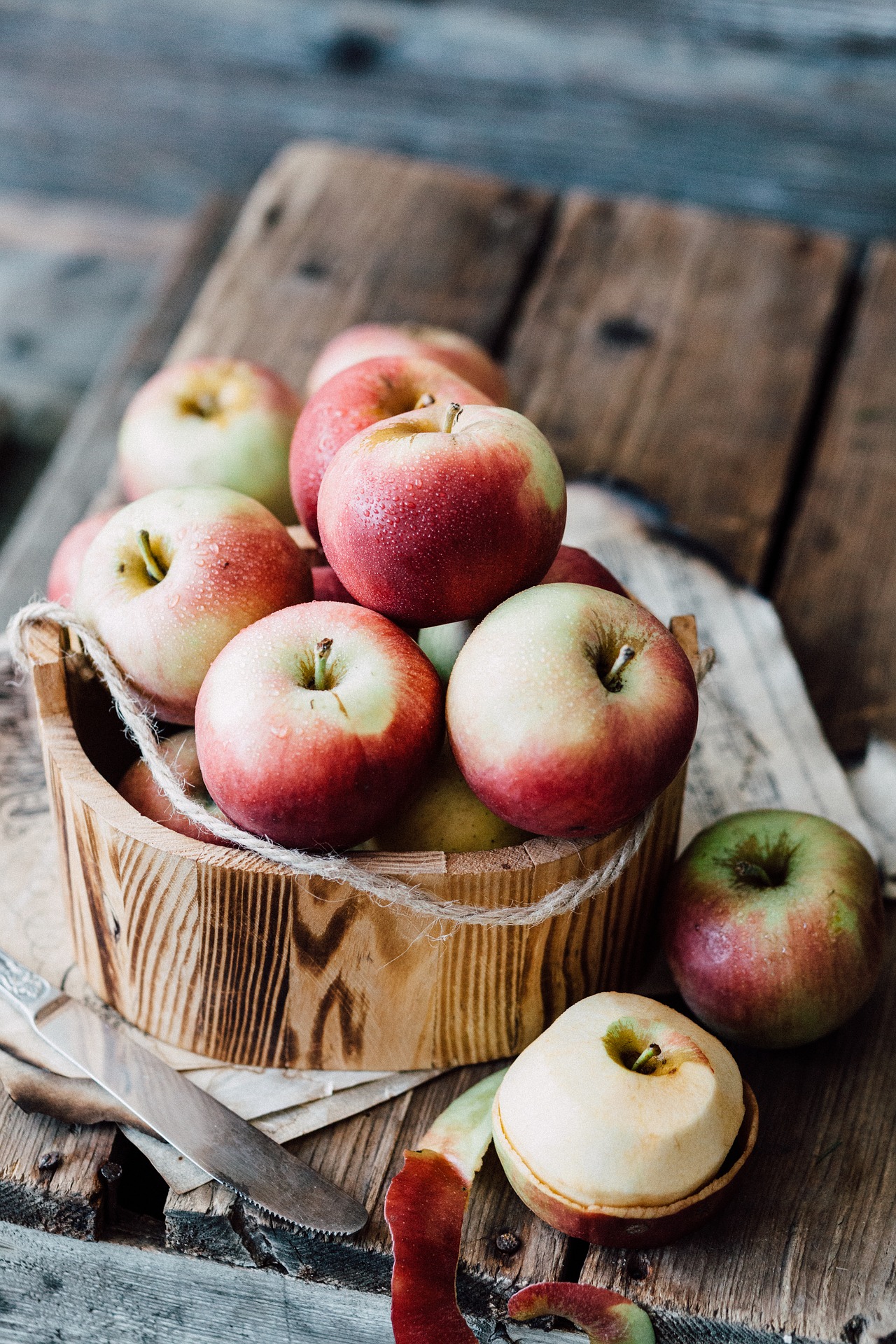 Adapted from the recipe by Amanda Batcher, www.thechunkychef.com.
As the author wrote about this recipe, "This easy apple crisp is made the old-fashioned way, like grandma used to make. It is perfect with a scoop of vanilla ice cream and salted caramel sauce."
Start to Finish: 1 hour (15 minutes active)
Servings: 6
Ingredients:
6 apples (Granny Smith preferred), peeled and chopped
2 tablespoons granulated sugar
2 teaspoons ground cinnamon, divided
2 teaspoons lemon juice
1 cup brown sugar
¾ cup old-fashioned oats
¾ cup all-purpose flour
½ cup cold unsalted butter, diced into small cubes
Pinch salt
Directions:
Preheat oven to 350 degrees. Grease an 8" x 8" baking dish and set aside.
In a mixing bowl, combine apples, granulated sugar, 1 teaspoon cinnamon and lemon juice. Transfer to prepared baking dish.
In a separate mixing bowl, combine brown sugar, oats, flour, 1 teaspoon cinnamon, salt and butter.
Use a pastry cutter to cut the butter into the oat mixture until it resembles pea-sized crumbs. (Alternatively, you can use a fork or even your hands to cut butter into the mixture.)
Scatter topping evenly over the apples.
Bake 40-50 minutes until golden brown and bubbly. Great served with vanilla or butter-pecan ice cream, caramel sauce or whipped topping.
The Raven's Circle would like to feature our readers' favorite recipes! To submit, visit ciri.com/recipe.