Elder of the Year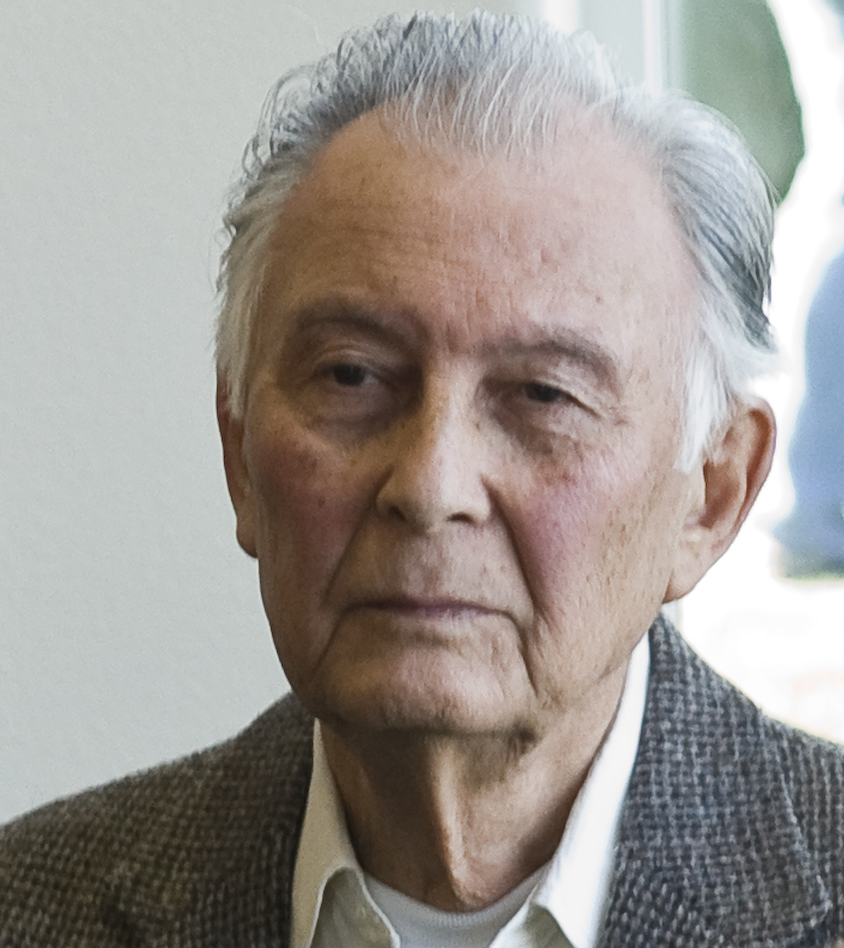 William "Bill" English Sr.
Anchorage, Alaska
William "Bill" English Sr. (Inupiat) was born in Coldfoot, Alaska, and spent his youth in nearby Wiseman, Alaska. After seeing his first airplane at the age of 2, he knew he wanted to become a pilot.
English holds the distinction of being the first Alaska Native commercial airline pilot, the first Alaska Native person to earn an airline transport rating and the first Alaska Native person to be designated as an FAA pilot examiner. He flew commercially for 37 years and was honored as an Aviation Legend by the Alaska Air Carriers Association in 2012 and inducted into the Alaska Aviation Museum's Hall of Fame in 2014.
English co-founded the World Eskimo-Indian Olympics in the 1960s and served as its first master of ceremonies. He has served on the CIRI Board of Directors and the Cook Inlet Housing Authority board of commissioners. Since 2005, he has served on Cook Inlet Housing Authority's Finance Committee.
Now in his 90s, English continues to emulate the values his parents instilled in him—hard work, adapting to inevitable changes, serving others, and being kind and true to his values.
Shareholder of the Year
Chief Gary Harrison
Chickaloon, Alaska
Chief Gary Harrison (Ahtna Athabascan) was born and raised in Chickaloon, Alaska, one of seven ANCSA villages in the CIRI region. He is the Traditional Chief, chairperson and longest-standing member of the Chickaloon Village Traditional Council.
A longtime advocate of health and wellness in the Native community, Chief Harrison has played an integral role in the success of the C'eyiits' Hwnax Community Health Center in Sutton, Alaska, and the Benteh Nuutah Valley Native Primary Care Center (VNPCC) in Wasilla, Alaska. He has also served on the board of directors of the Alaska Native Tribal Health Consortium and on the VNPCC joint operating board.
Chief Harrison's community involvement includes Cook Inlet Tribal Council, Tribal-justice advocacy groups, Indigenous and environmental working groups and forums, and the Organization of American States. He has dedicated his life to serving people in the Cook Inlet region and is widely recognized for his efforts to defend Alaska Native rights and promote traditional ways of life.
Youth Recognition Award
Kiona Kuhn
River Falls, Wisconsin
Sixteen-year-old Kiona Kuhn (Aleut, Yup'ik and Athabascan) has overcome challenging family circumstances while remaining positive, maintaining excellent grades in school, acting as a role model to her peers and fulfilling various volunteer commitments.
A descendant of original CIRI enrollee Ruth Faith Hansen, Kuhn serves on the Have-A-Heart Inc. youth board of directors for the Child Respite Program, which, in association with the Wisconsin Department of Health and Human Resources, provides families a break on weekends from caring for dependent children and adults with disabilities. She has also worked with the Feed Our Starving Children program, organizing and assembling meals for children in need.
In addition to volunteering and persistently applying herself to her education, Kuhn continues to develop her talent in nature photography while making plans to pursue a college degree. She is a former CIRI Shareholder Participation Committee youth representative who was recognized for providing excellent insight into how to better engage with young shareholders and descendants.