With "dual passions" around issues of subsistence rights and substance abuse prevention, it seems a natural fit that CIRI shareholder Ivan Encelewski would take active roles in organizations that focus on these areas. That he has ascended to leadership positions within these organizations at a relatively young age is proof of his commitment, skill set and vision.
Ivan was appointed executive director of the Ninilchik Village Tribe/Ninilchik Traditional Council while still in his early 20s. This year, at the age of 40, he was elected board chair of the Cook Inlet Tribal Council (CITC) Board of Directors.
Ivan grew up in Ninilchik, Alaska, which is located 100 miles southwest of Anchorage. Spending his early years in a town of only a few hundred full-time residents "was awesome," Ivan recalled. "My two brothers and I commercial fished in the summertime and engaged in other subsistence activities throughout the year. There were about a dozen kids in my graduating class. It was a small, tight-knit community, but it was close enough to Soldotna (population: 4,600) that we didn't feel isolated, and there was a lot of tourism in the summers."
Ivan is connected to CIRI through his father, Greg Encelewski, an original CIRI shareholder of Dena'ina Athabascan descent and CIRI's 2018 Shareholder of the Year. His mother is of Danish and German extraction.
Though Ninilchik is one of seven Alaska Native Claims Settlement Act-designated villages in the CIRI region, only about 15 percent of its residents are Alaska Native people. Ivan said he was always aware of his Alaska Native heritage, "but it wasn't really on the radar for me until high school.
"I was looking to do OJT (on-the-job training) and was hired by the Ninilchik Village Tribe my senior year," he explained. "I was only doing part-time work there as an assistant, but it really opened my eyes. I became a Tribal member and established a real connection to my Alaska Native roots and heritage."
After graduating high school, Ivan enrolled in classes at Northern Arizona University and Kenai Peninsula College, followed by stints working at Peak Oilfield Service and Halliburton. He was hired on as a tribal services assistant at Ninilchik Village Tribe in 1996, rising through the ranks to tribal operations manager and tribal services director, before ultimately being selected as executive director in 2001. He was 24 years old.
Being in a position of authority at such a young age proved a challenge, but it was one Ivan was enthusiastic to take on. "It was intimidating at first," he admitted. "Some people may not think you're experienced or knowledgeable enough, but I had incredible mentors starting in high school. You work harder to prove yourself, but once you do, you garner respect. It's important to fight for what's right and speak your mind, no matter your age."
I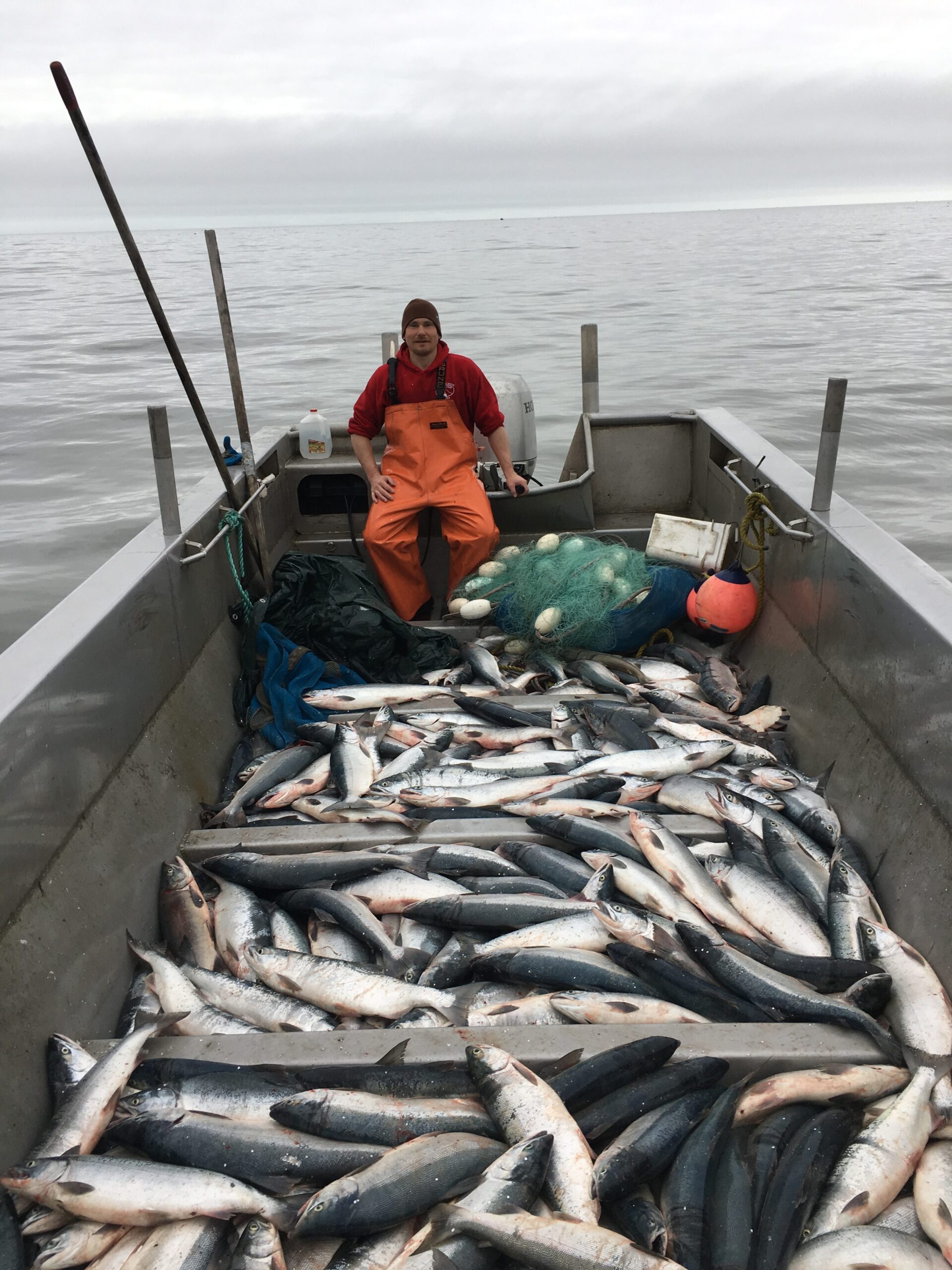 n 2005, Ivan was appointed by the Tribe to the board of CITC, a CIRI-affiliated nonprofit organization that serves nearly 10,000 people annually and helps Alaska Native and American Indian people reach their full potential through education, employment, family preservation and substance abuse counseling. In 2017, he was elected chair of the CITC Board of Directors, following in the footsteps of CIRI shareholder Clare Swan, who chaired the board for 16 years.
"I feel so blessed to work with a board of directors whose values truly embody the CITC mission," said CITC President and CEO Gloria O'Neill. "I'm excited to be working with Ivan. He has great vision and brings an amazing skill set to the organization, including the leadership tools necessary to carry us through to our next phase."
Ivan is no stranger to board membership, having also served on the boards of the Alaska Federation of Natives and the Alaska Native Health Board.
"With the CITC board, prior to becoming chair, I was really only required to attend quarterly board meetings and finance committee meetings, but as chair, my role has changed dramatically," Ivan said. "I have a close working relationship with Gloria and we meet weekly to go over progress, issues or concerns and status updates. I also attend a lot of meetings and functions. Most recently, we had a Canadian delegation that visited to talk about welfare issues, and we also hosted the U.S. Secretary of Labor. I've traveled to New York and Washington, D.C. It's much more involved than just serving in a director capacity, but I love CITC and I love the work."
For young Alaska Native people who wish to engage more with their Alaska Native regional corporation, village corporation or Tribe, or take advantage of certain opportunities or programs, Ivan recommends an inquisitive, open-minded approach. "When I started working for Ninilchik Village Tribe, I asked a lot of questions, and from there, I began to look into the opportunities available to me.
"There are a lot more activities and opportunities now for young Alaska Native people than when I was growing up," he continued. "CITC is doing so much with its Educational Services, from culturally responsive academic classes to Native Youth Olympics. Here in Ninilchik, the Tribe is in the schools with substance abuse education and awareness programs. Kids are very lucky to have that influence and the opportunity to connect with their culture. I remember as a young kid being involved in an Alaska Native camp. I didn't know a lot about my own history, but it was fun – I was even given a Native name, 'Gentle Elk.' It gave me the opportunity to do some thinking about culture and identity. Culture can be found within; even though it's intangible, it's always there. The best way to preserve it is to share it with others."