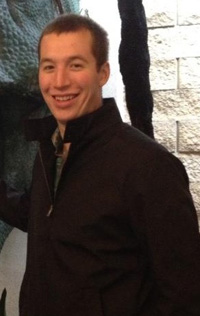 With funding support from The CIRI Foundation, CIRI descendant Kurt Hermansen-Jent achieved structural and pipe welding certifications from Hobart Institute of Welding in 2009, and Underwater Welding Commercial Diving and Dive Medic and Hyperbaric Technician certifications in 2010 from the Commercial Diving Academy in Jacksonville, Florida. In 2010, he joined the Alaska Pile Driver and Diver Union and also worked two years as a Commercial Diver for American Marine.
In 2012, Hermansen-Jent had future sights set on obtaining a degree in Welding at the University of Alaska, Anchorage. To offset college expenses, a business idea sparked and ignited a whole new adventure for Hermansen-Jent. It all started when a family member saw an art piece on Pinterest and asked him to create a "like item" from silverware for a Christmas gift. The gift was a big hit and he was soon taking requests.
Hermansen-Jent brought his childhood friend Kyle Thilmany on board and took his bending and welding of recycled forks, spoons and knives a little further. With support from family and friends, the business, Bending and Welding Spoon Art, was created and has evolved into a business full of promise and silverware.
Bending and Welding Spoon Art carries a wide range of flatware products from functional to display or simply witty.
Hermansen-Jent's and Thilmany's creations are currently sold at 10 Alaska stores, and their business was featured on Channel 11's "Made in Alaska."
Along with creating silverware art, Hermansen-Jent also has a fabrication welding shop where he specializes in aluminum boat welding and produces custom metal fabrication including unique stair railing banisters and art designs. Hermansen-Jent is well-equipped and trained to do just about any welding project from snow machines and food service carts to mailboxes and gates.